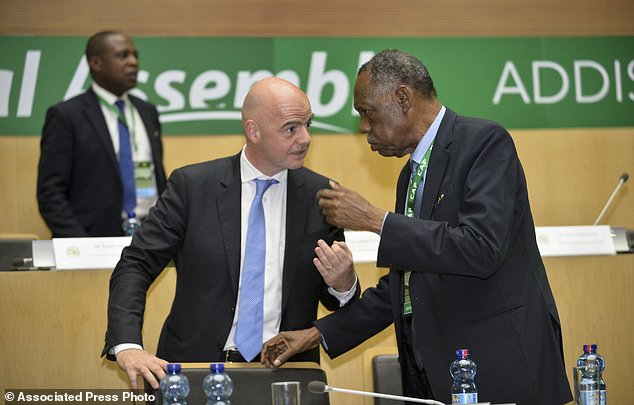 Investigations have been launched to determine whether or not FIFA President Gianni Infantino interfered in the elections at CAF which saw the election of Ahmad Ahmad .
He is being investigated by the Ethics Committee.
There are allegations he played a key role to end Issa Hayatou's 30 year- reign.
Swiss prosecutor Cornel Borbely, chairman of the ethics committee's "investigatory chamber", had begun examining complaints that Infantino and the Fifa general secretary, Fatma Samoura, improperly sought to influence the election in March, in favor of the current president Ahmad Ahmad.
Africa news Sources say that allegations are understood to include claims from senior figures in African football that Infantino and Samoura promised FA presidents, in a series of private meetings, that they could accelerate the payment of Fifa development money to their football associations if the presidents voted for Ahmad.
Infantino is said to have manoeuvred for the ousting of the long-standing CAF president, Issa Hayatou, because he did not support him in the Fifa presidential election last year.
Source: Africa News