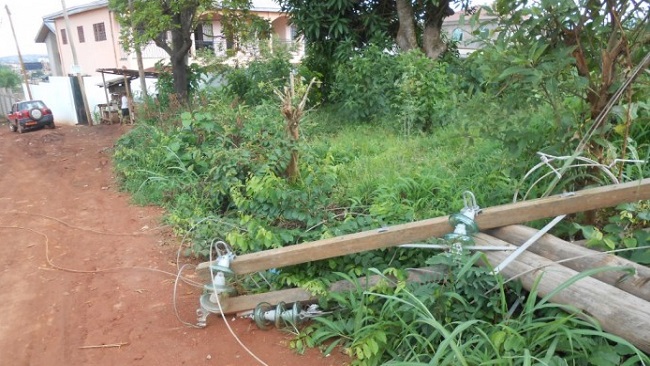 By Christopher Chigozie
Tiko,Cameroon June 20,2017 (Cameroon News Agency)High tension cable has killed one person and left seven others in critical condition in Mafanja, a locality in Tiko subdivision in the southwest region.
Local media in the community reports that the incident occurred June 20, 2017 in the afternoon when the electricians where fully engaged in carrying out repairs at the Mafanja CDC banana bush to restore electricity in the warehouse.
Fabian the unfortunate worker,receive serious shock and died on the spot.
Surviving victims are presently receiving medical attention at the Tiko Cottage Hospital.