Front page
Health
Fibroid Awareness, Free Cervical Cancer Screening Scheduled For Bamenda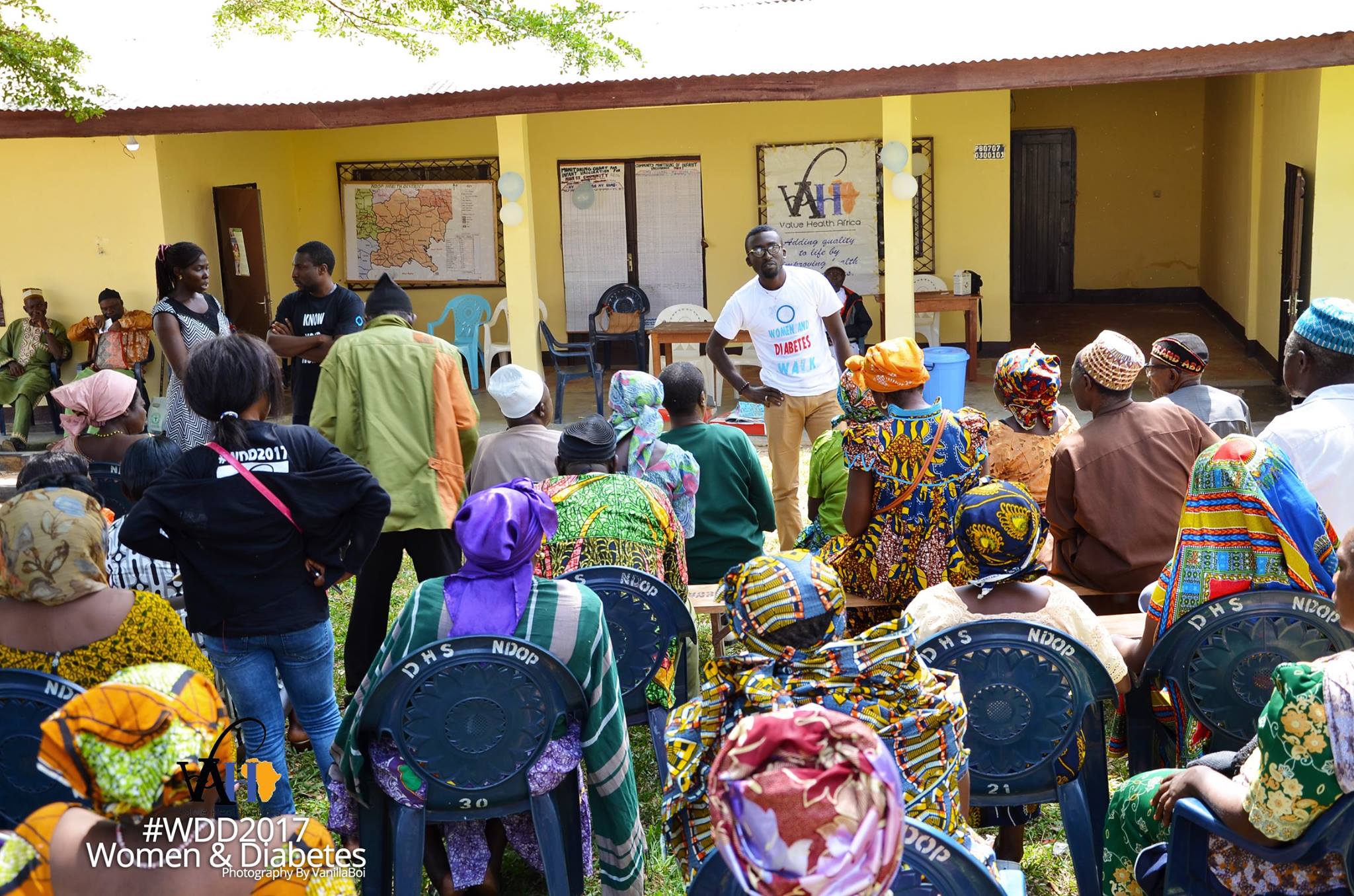 Value Health Africa, VAHA, Cameroon in partnership with serial entrepreneur and rights activist, Emily Kinaka Banadzem also known as Bandy Kiki will from this April 22- 28, organize campaigns to raise awareness on fibroid and provide free cervical cancer screening for women in Bamenda, North West region.
Under the patronage of the Regional Delegate Of Public Health Norht West, Value Health Africa and Ms Kiki will raise awareness on fibroid and cervical cancer on air, online and onsite from April 22nd to 28th.
According to VAHA, over 80% of cervical cancers in low resource settings like Cameroon are detected in late stages, predominately due to lack of information about the benefits of cervical cancer prevention; lack of screening and treatment of pre-cancerous lesions, and high prevalence of human immunodeficiency virus (HIV). Also, up to 80% of women will experience uterine fibroids, (noncancerous tissue growths in the uterus, by the age of 50) and Africa descents are even at a higher risk.
Here are the following activities, time and venue for the awareness week:
1). Sensitization campaign on cervical cancer and uterine fibroids with special emphasis on the need for early diagnosis; duration-23rd Radio campaign on CBS and 25th of April (Online with guest Gynecologist Dr Lilian);
Venue: Dr Lilian will be live on Value Health Africa's Facebook page
2). Seminar on Cervical Cancer and Fibroid
Duration; 25th to the 26th from 8am to 12noon.
Venue: Former Le Bien Hotel, Brasseries Bamenda
3). Pre and post counselling sessions on cervical cancer and its associated risk factors:
Duration; 25th to 26th April from 12noon to 4pm
Venue: Former Le Bien Hotel, Brasseries, Bamenda
4). Free Screening campaign on cervical cancer using the Visual Inspection with Logol Iodine (VILI) and Visual Inspection with Acetic Acid (VIA)
Duration: 25th to 26th April from 12am to 4pm.
Venue: Former Le Bien Hotel Brasseries, Bamenda
This project is sponsored by NW Regional Delegation of Public Health, ABII foundation, VolunteerMedCorps, SISTERS SPEAK, Moghamo TV online, Frog Tutoring; Mofor Violet, Ndedi Asek Matuke, CNA, CHRDA and Le Gideon Newspaper.