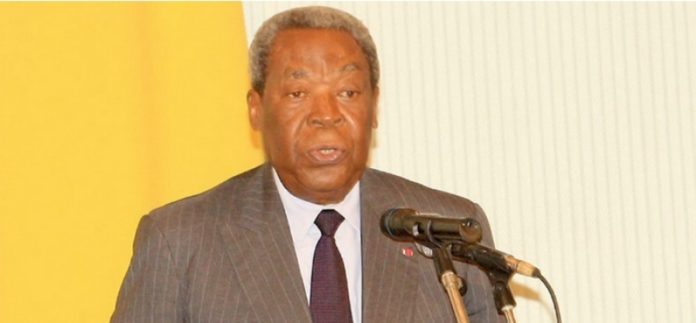 By Bernard Bantar
The President of Cameroon's Upper House of Parliament, Senate, Marcel Niat Njifenji has said the European Union Parliament's resolution on Cameroon on the armed conflict in the North West and South West is pure sabotage. He maintained that the government of Cameroon is open to dialogue and has always taken into account, complaints of social classes.
Senator Niat said President Paul Biya since his ascension to power has committed himself to establish a firmly democratic and liberal State under the rule of law which grants access to the free expression of every individual and collective freedoms.
He noted that, " The State of Cameroon deeply attached to its territorial integrity, its unity and decentralized status, has through its government spared no effort in providing solutions to the problems faced in the North West and South West regions ever since the tabling of the first unionist and corporatist claims."
The Octogenarian went further to invite a delegation of the EU Parliament for a working session in Cameroon to see for themselves the socio-political situation.
Cameroon has however denied access into the country to several rights groups including the United Nations Human Right Council.
The EU on Thursday among others, resolved that Cameroon government release without conditions all political prisoners, engaged in dialogue with Anglophones and promote freedom of expression and assembly.