Front page
Society
Trending
Exclusive On Anglophone Crisis-Situational Report In Bamenda: Upsurge of Groups, Loosing Grip On School Boycott, Respect of Ghost Town, Dusty Roads…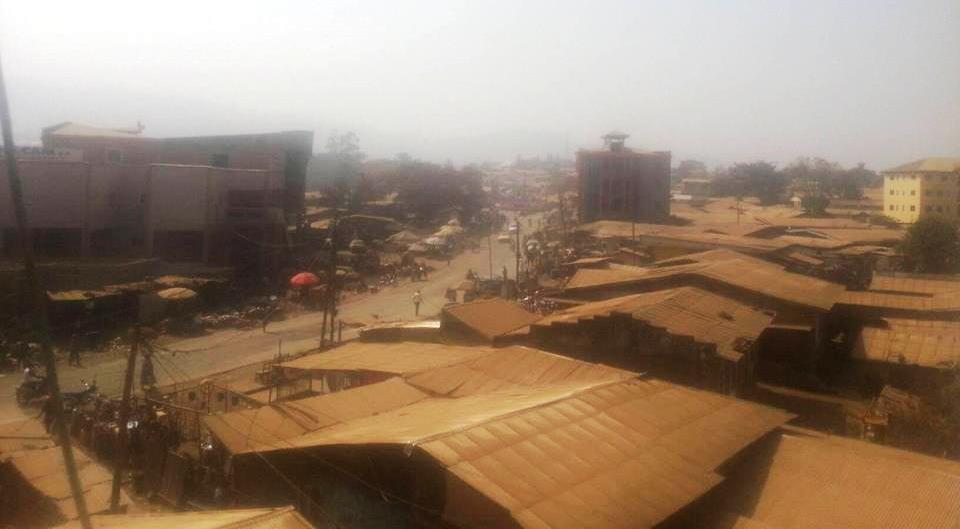 By NFOR Hanson NCHANJI
So I decided to take the road from Douala leading to the North West regional Capital, Bamenda, for my first time since September. I have been going to Bamenda, but I consider this time the first time because it was the first working visit since the last one during school reopening…
I had been hearing about the town which I have been covering the Anglophone crisis for the past one year; that it has been transformed into chaos, gun shots, arrest etc. When I was covering the crisis, the situation was just civil disobedience but things have turned around.
I noticed the first signs around Mungo Bridge ( It seems when Police and gendarmes on patrol, see a bus travelling at night to Bamenda, they pay more attention) We were told to step down and present our ID Cards. The men in uniform unlike those who patrol during the day and smile with 'clando' drivers after receiving few coins, were not smiling. They are combat ready! Ready for any eventuality!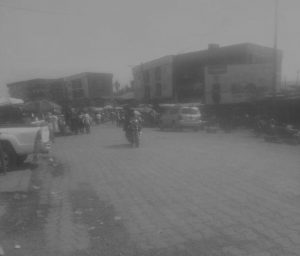 In the outskirts of Kumba in Meme division South West region, the check was more rigorous and some Gendarmes were just placed on chairs facing the bushes with touches and guns in their hands and from time to time, they will look into the bushes as if to say someone was there. They wore bullet proofs and carried heavy weapons. I thought for a moment and being someone who has covered such scenes, told the women who wanted to go further into the bushes to relief themselves to take other directions because they may be mistaken for an intruder at the check point.
We finally arrived Bamenda around 6:30 am, late because night buses always arrive an hour before six, but you can understand, the over 10 check points on the road and the constant presentation of Identity Cards.
Ugly Head of Ndumu's Dusty Roads Welcome Me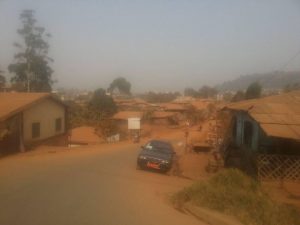 The first thing that welcomed me to Bamenda was the dusty road, as I headed for a place to lodge, I discovered that everywhere was covered in dust, my head, cloths, bags everything was dusty. The roads which Mancho Bibixy fought for its rehabilitation and was subsequently arrested are still there. The potholes at T–Junction, Foncha Junction, Nkwen, and dusty Meta Quarters stretch, just to name these few.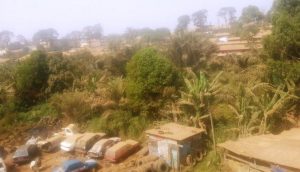 The situation has been worsened by a recent grading of the road by the City Council. This has caused dust to gain centre stage in the whole town, uninvited guest in houses, food, and every object in town. Bamenda now has a common color, brown, on all zincs. The best cloths to wear in Bamenda now are brown colored.
Nothing has changed in Bamenda, not even after several promises made by government on the eminent tarring of such roads and rainy season is fast approaching.
Fear of The Unknown and Scary Gunshots
That same day when I arrived Bamenda town, there was a massive search of houses in Mbengwi, Momo division. Reports have it that some unidentified men stormed the military unit and carted away with munitions.
Military blocked the road leading to Mbengwi with firm instructions not to allow any soul out of town. Households were searched while some arrests took place. Locals told me this is how they have been living, from one form of intimidation to another.
That whenever there are shots in the night, the next day, that neighborhood will be under siege. One man (name withheld) told me that he strongly believes, the military at times carry out the gun shots to give a good pretext for search the next day. He based his argument on the fact that, since there have been shots in the night, there have never seen scenes o traces of intense fight the following day… "I strongly belief they do to scare people", he told me. But I could not verify this claim.
A security officer (name withheld) did not answer this question but told me that since the attackers always hit and run, they have left no stone unturned. He insisted that he will not tell me measures put in place or how they carry out their operation but said for fear of the unknown, they have to be ready at all times.
Operation Home By 9 PM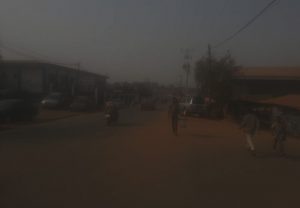 It is very automatic in Bamenda town and its environs. I noticed that by 9 PM or so, places gradually became empty and by 9:30 PM very few Bikes and Taxis ply the road. From Bambui, to Foncha Junction, going down to Mobil Nkwen, down to Sonac Street before ending at Travelers passing through Commercial Avenue, Food market and Hospital Roundabout, you can spend about 30 minutes or more waiting for a bike or vehicle to pick you up. I am told by a bike rider that since the Restoration forces use bikes to carry out their operations, every bike rider in Bamenda today is a suspect especially those who have new bikes.
A meat vendor told me that when 10 PM meets you outside and you don't have Identity card, you become a big customer to the men in uniform. It is either you pay for your freedom or be taken to the station where you will still pay heavily. He said even if you have an ID card, some patrol unit teams will still ask you to sit down and do some 'pumping', exercise before heading home. He recounts how he was caught last Thursday and told to sit down despite the fact that he had a aational Identity Card with him.
Upsurge of Groups, Military Brutality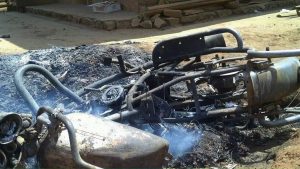 Restoration groups are now swelling as time ticks, in Bamenda no one can say he knows the number of groups fighting for same course. No one can also tell how they operate or when they will operate. But one name has stood tall on the lips of some people I talked with, the ADF, Ambazonia Defense Forces. They only speculate, telling me what they read on social media but no one can say with certainty where they are based.
In other divisions, the Joint Donga Mantung Defense Forces has emerged while in Bui, the Banso Resistance Army has also been created. Amid the increasing number of groups and killing of security forces, the military has also been carrying out inhuman attacks on the local population. Whenever there is an attack somewhere, the people of that area suffer the consequences the next day. While in Bamenda, reports of military brutality in Tadu reached me and I called a local who was already on his way to the bush. He told me several youths in Mbiim, Keri and Tadu have all escaped while military burnt down houses, looted from poor farmers.
Loosing Grip On School Boycott
The grip on school boycott is gradually being loosed as several inhabitants have decided to send their children back to school in Bamenda.
When I went to Bamenda last September, 2017 it was difficult for one to see children going to school talk less of wearing their school uniforms. But these days, children are going to school including nursery school kids with their uniforms. I asked a teacher how enrollment is progressing and he told me that they have been witnessing an increase and that parents are asking whether their kids should wear uniforms and he replied saying, the teachers have never told kids not to wear uniforms.
The burning of schools seems not to disturb children anymore; even some private institutions have begun to open their gates for children to come to school.
Respect of Ghost Town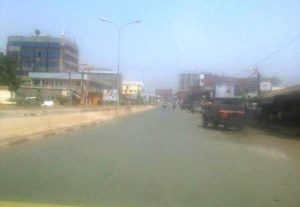 As schools are ongoing at times unperturbed from Tuesday to Friday, Monday is a special day in Bamenda. It has been transformed into a Sunday, in fact referred by locals as 'Contri Sunday'. Ghost town is widely respected in Bamenda and in cases where some shops open on such a day, the owners receive warnings and subsequent burning. Reasons why this Monday, all Total Filling stations in Bamenda town remained shut down for the first time in many months after some gun men warned them last week by firing in the air at Total Nkwen, giving them last warning.
"I talked with some service men at Total Hospital Roundabout and they told me that for fear of the unknown, they were going to remain at home come Monday. They also got frightened after gun men shot and destroyed the pumping machine at a Tradex Filling station."
Shops are also kept shut on Mondays but perishable foods are usually sold at the Food market, Ntarikon market and along the streets but just for few hours.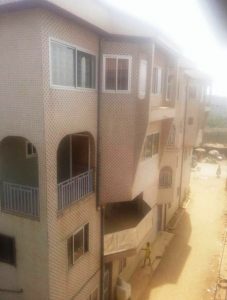 As I left Bamenda after spending close to one week, I left a city with an uncertain future, determined people, united and courageous. I left a city plunged into deep economic hardship. Hotels have been practically deserted as numbers of tourists have reduced. Prices in hotels have drastically reduced; a waiter tells me that they have to accept anything to continue paying bills.
This is just a picture of Bamenda as seen by me but the  situation might change as the crisis continue to escalate.
 If everyone who reads our reporting, who likes it, helps fund it, our future would be much more secure. For as little as £1, you can support Cameroon News Agency on mobile money or call the number for details +237 679 700 696 – and it only takes a minute. Thank you.