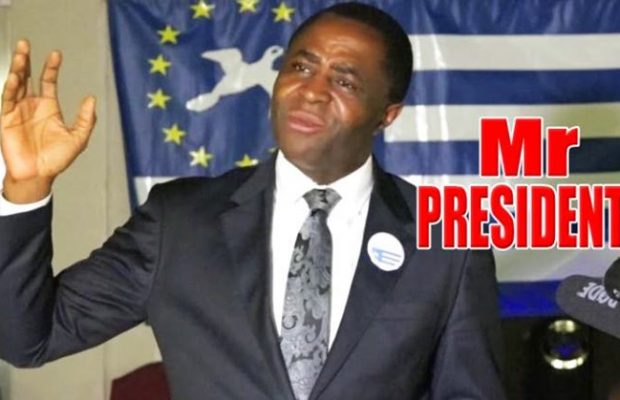 By NFOR Hanson NCHANJI
Yaounde, Cameroon-Monday January 29, 2018-7:37 PM Local Time (Cameroon News Agency) Communication Minister Issa Tchiroma Bakary has confirmed that Ambzonia leader Sisiku Ayuktabe Julius and others arrested in Nigeria were extradited to Cameroon and are under custody, National Broadcaster has reported.
He made the confirmation Monday evening in a Press Conference held in the nations political capital Yaounde, where he told Journalists that 47 persons in total were extradited to Cameroon and have been handed to the Judiciary for them to answer charges.
Communication Minister said their extradition was as a result of military cooperation between Nigeria and Cameroon.
This confirmation from the government follows series of reports by French Media outlets, France 24, TV 5 Monde and some local Newspapers, that they were brought to Cameroon days back.
  Letter of Thanks from Cameroon to Nigeria Government 
By evoking military cooperation and not based on International laws, the government of Cameroon and Nigeria which has been fighting against Boko Haram insurgencies played a fast one on analysts, who said it can only happen if both countries have signed extradition treaty.
They were arrested early January in a hotel in Nigeria's Capital Abuja while the leaders were in a meeting to talk of the growing refugee situation in Cross River State.
Their arrest, incarceration and supposed extradition has remained a mystery. Many including activists have held that the government is just doing propaganda, maintaining that the leaders are still in Nigeria.
The Interim Government of 'Federal Republic of Ambazonia' after the arrest , appointed a Special presidential council headed by Barrister Bobga Harmony Mbuton who could likely step into the shoes of Sisiku Ayuktabe as Acting Interim President.