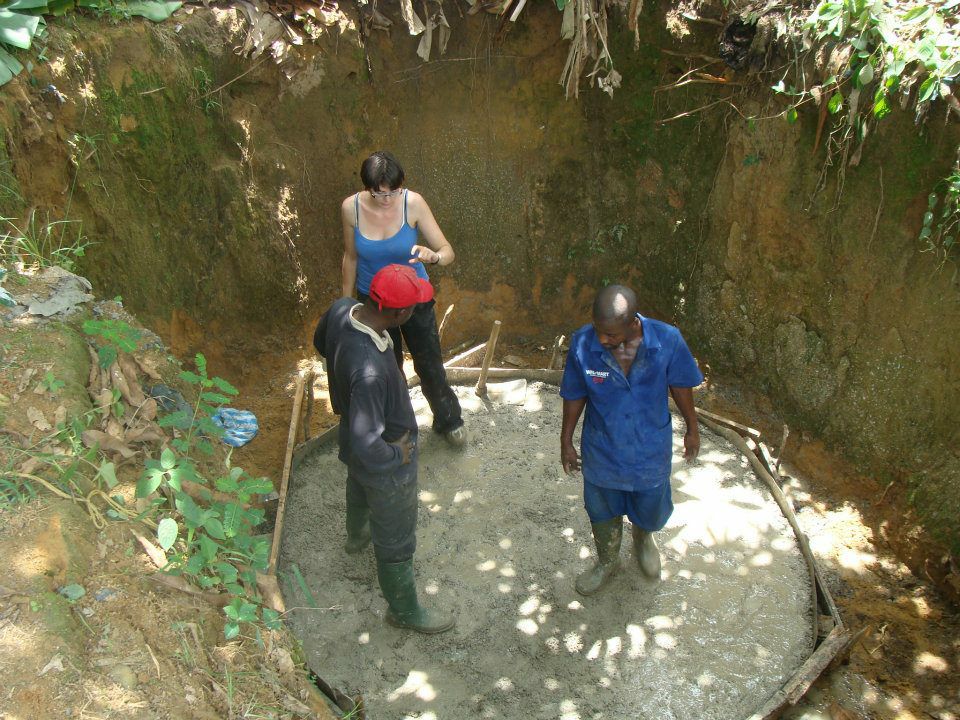 Buea, Cameroon-Monday February 1, 2018-7: 46 PM Local Time (Cameroon News Agency) A group of Youths under the banner of Green Energy Africa, G.E.A have stepped up the game in the renewable energy sector in Buea, South west region with an unprecedented transformation of animal and domestic waste into cooking gas as well as air, wind, sun, domestic waste into electrical and heat energy, good for home and industrial consumption.
They are specialized in bio-gas, Solar Panel, Solar water heater, solar hair dryer, wind power and geometrical energy.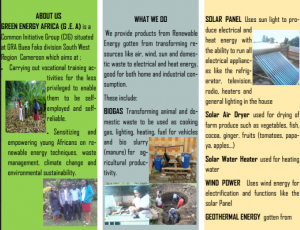 Green Energy Africa is situated at Government Residential Area, GRA Buea and  currently receiving candidates for training in:
Renewable Energy
Water and Waste Management among others.