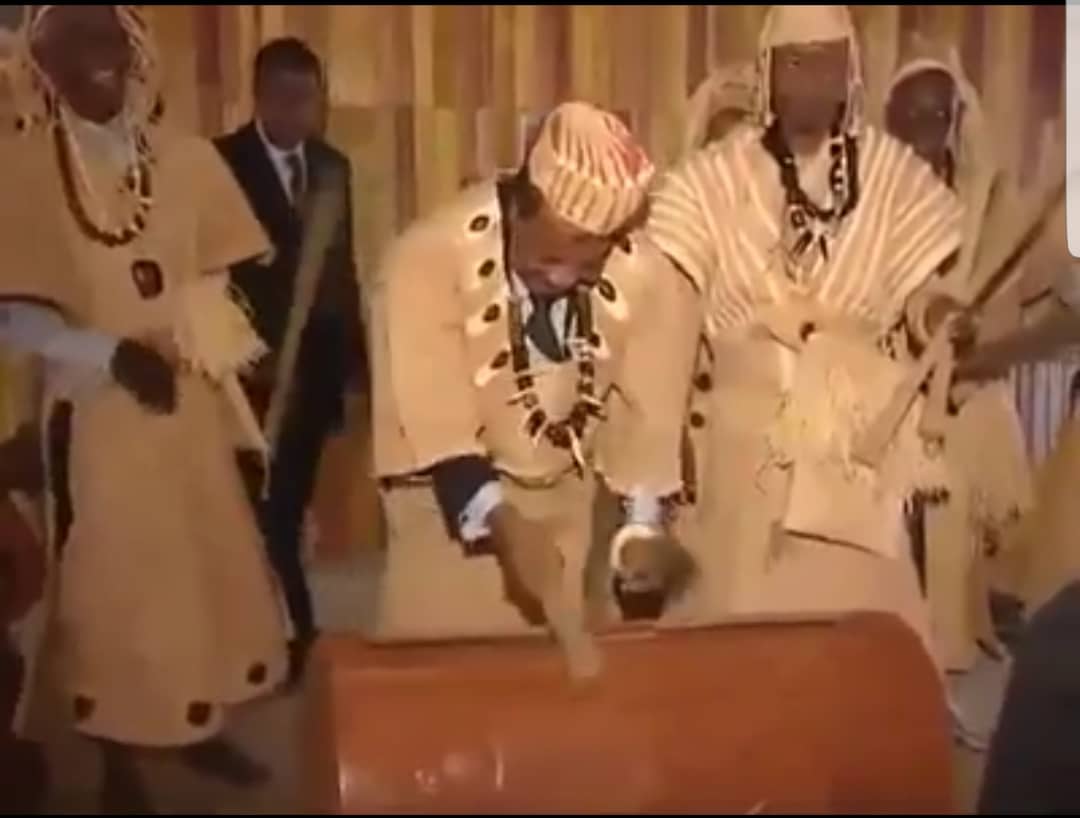 In 2016 when Paul Biya appointed Charles Pythagore Ndongo as the General Manager of Cameroon Radio Television, CRTV, he said during his installation that CRTV is the "Tam Tam" of Paul Biya. On Monday night, the Tam Tam sounded a rallying call, informing everyone of the outing of the "Lion King". Tam Tam is very significant especially as villages use it as a medium of communication. Whenever is it played, people expect to rally and received good or bad news. But Cameroonians do not need to receive bad news from today's speech. They need good news, Mr President.
CNA believes that enough blood has been shed!
Enough lives have been lost!
Enough migration has taken place!
Enough suffering, agony have been witnessed in the country. And just like the Fon of a village will call his subjects to cleans the land and pray for forgiveness from the gods, Mr Biya should do the same.
It is time for Paul Biya to call for a ceasefire in the restive English speaking regions and openly back the dialogue process.
It is time for the father of the nation to call for reconciliation!
It is time for the father of the nation to tell the whole world that Cameroon can still know peace!
It is time indeed for the father of the nation to listen to cries from the bereaved, IDPS, refugees, from those crying in prisons, those tortured, those whose houses have been burnt and those on exile.
Mr President knows that calling people through his tam-tam at an unexpected time has left many watery mouths.
He knows that much is expected of him.
He knows that he has to do the right thing.
He knows that playing the blame game will not help because the people are the ones who will continue to suffer as elephants fight.
It has been three years of ruthless response to the crisis in the North West and South West regions.
Three years of pains, agony, torture, maiming, raping, looting, among others.
We at CNA hold that it is time to put an end to these killings and sit on the dialogue table, genuine dialogue which will lead to an end to hostilities.
Yes! Mr. President, you can still do it, do it now and be remembered tomorrow.
Don't do it now and be likened to that village Fon who sees evil in his kingdom and instead of appeasing the gods, goes blaming one chief to another.
Are we together?