Sports
I Have A Dream That In The Next 5 Years, Cameroon Will Dominate World Football- Enow Ngatchu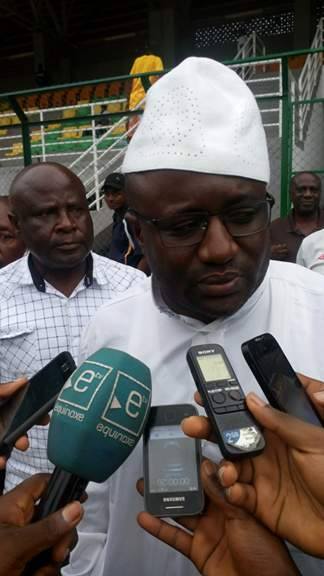 By Christopher Chigozie
Limbe, Cmeroon- June 24, 2017 (Cameroon News Agency)The pioneer General Manager of the Cameroon football academy, Enow Ngatchu has said that his plan at the helm of the institution is to make Cameroon a blue print of youthful football in the world.
He made the statement Saturday June 24, 2017 in home coming ceremony to the southwest region,the first after his appointment.
Speaking after a gala match pitting southwest coaches and journalists in the region, the former coach of the indomitable lionesses, Enow Ngatchu swayed the coaches to employ hard work, discipline and focus in all their ventures as spines to every success.
He also promised the people that he won't disappoint Cameroonians in the discharge of his duties. The coaches prayed for his success and promised to stand by him. The match between the coaches and journalists ended 2-1 in favor of the coaches. Goal scores: Mbuye Basil of the Post Newspaper for Journalists and Nicolas Asongo with a brace for the coaches.