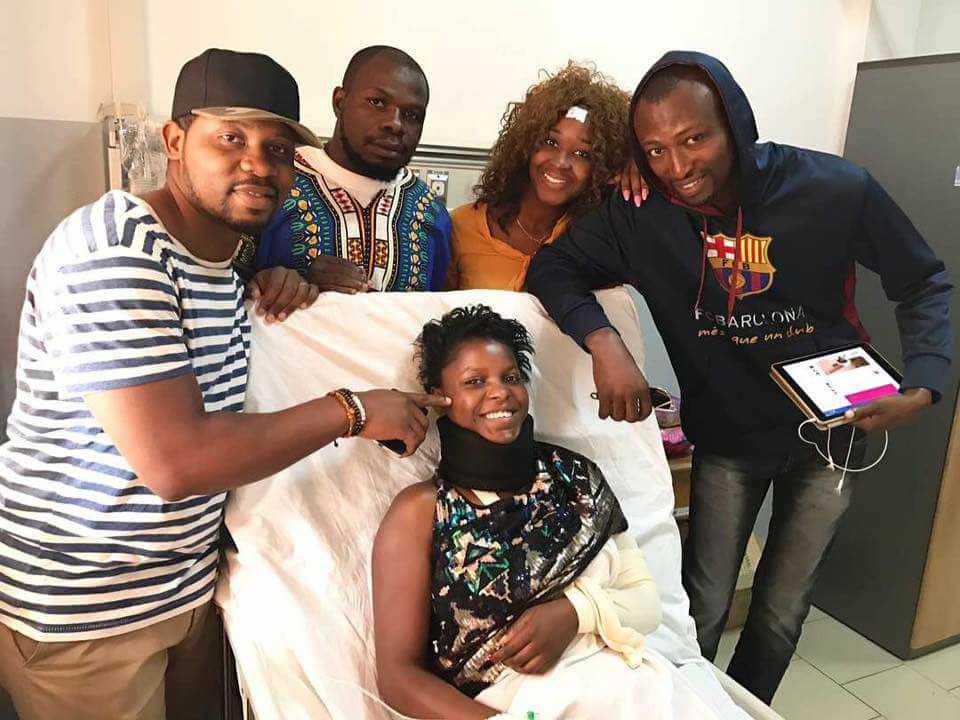 Yaounde,Cameroon
The condition of Cameroonian Urban Artist, popularly known as Daphne, is reportedly stable after she suffered an accident on the day she was to perform at the Katios night club in Yaounde.
Pictured in a photo taken in the hospital currently treating her in Yaounde,Daphne is seen smiling on her sick bed with love ones.
The life threatening accident early Friday at about 3:40 am left her fans wondering whether she would be able to sing anytime soon, given that her recent tract Calee is making headlines internationally.
Her manager and another collaborator had minor effects after the incident.