Spotlight
Ten Young Cameroonian Entrepreneurs To Watch Out For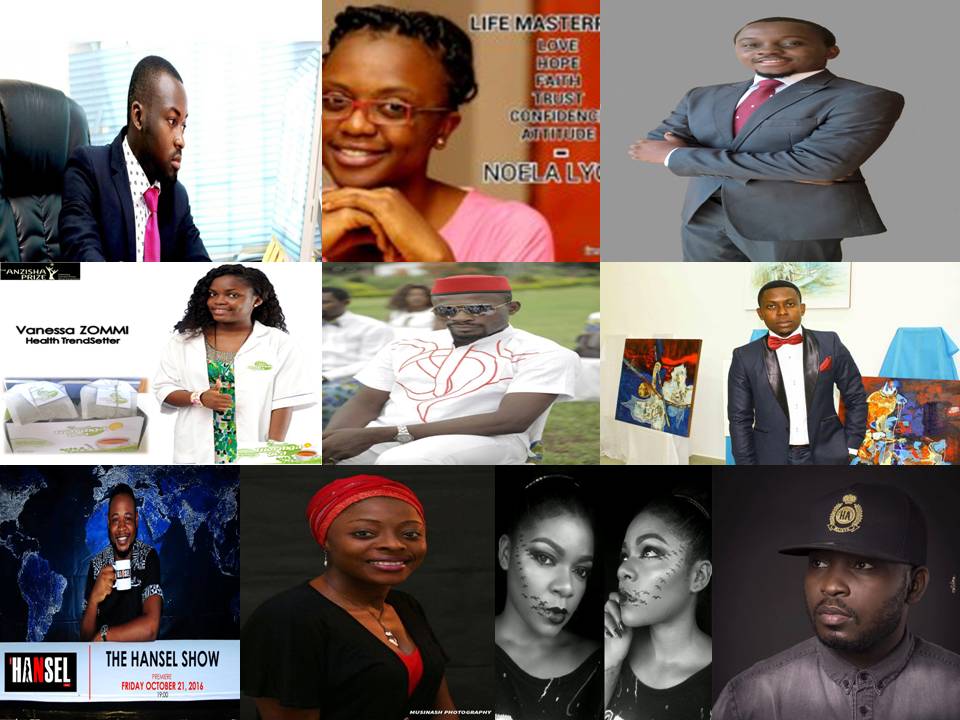 By NFOR Hanson NCHANJI
Budi Norbert Mbua-Next Digital Ventures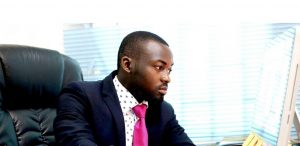 Budi Norbert Mbua is presently the Chief Executive Officer at Next Digital Ventures which manages relation with local and international Opcos, engages other CPs & VASPs to increase ARPU, and handles company's expansion to other countries, developer's ideas for innovative digital products. He is an exceptional rising entrepreneur who began his career with a humble but daring approach.  graduating from the University of Buea with a BSc degree in Journalism and Mass Communication; he worked with McCann Erikson from 2012 -2013 as  Media Planner and Buyer and pitched for the following Brands and campaign:
-Quick-Do Market
-Anti-Tobacco Campaign (ATCA)
-Samsung Galaxy S4
-Nestlé CSL
Did strategic Media Recommendations and Planning for:
– Orange Cameroun
– Samsung
-Western Union
-Coca-Cola
Did Monthly reports and analysis for:
-Orange Cameroun
-Western Union
-Tic tac
-Nutella
Budi Norbert Mbua would later pick up a juicy job as Account Manager at ACMAR-PARNERS Consulting from 2013-201‎5 Building marketing, advertising and media Strategies for:
-DIAGEO
– SMSGH Ghana
– AJI-NO-MOTO
– CMG UK
– OLX
As he worked for ACMAR-PARNERS, Budi Norbert started nursing within him, the urge to one day be his own boss, control his own company that is why alongside his job, he created Diamond Visions Intelligence where he worked for two years 11 months where he coordinated market research and created business solutions, developed strategies to plant and enhanced business growth for local and international clients
executed marketing recommendations and developed workforce skills.
Today Budi Norbert is building a small empire with Next Digital Ventures. The young CEO has an unquenchable thirst for success that is why he always wants others to succeed like him. This pushed him to create BUDI Motivates, a motivational platform which has impacted lives of many. His recent Wake Up conference was a crowd puller in Douala.
BUDI Norbert today represents tomorrow's leader who is ready to take up the relay from the elders when they must have retired.
 2) Noela Lyonga-The Noela Lyonga Foundation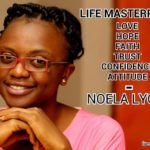 Noela Lyonga has a strong conviction that gradually lives can be changed through the concept of volunteerism.  And she wasted no time in transforming this dream to reality. Today she is the Founder of The Noella Lyonga Foundation, she recounts on one occasion that "It's a journey I personally started with my experience since 2011 that I became a community servant through volunteerism. While I was younger my mum was a cook and my dad a Bar Owner. Great lessons I learned while serving in our restaurant includes: being a community servant, having humility in front of all humans and most importantly being a servant to all customers and humans in general.
After having my advance level in 2010/2011, with all the hurdles in life, I had my first ever voluntary experience serving as an administrative assistant at the Centre for Economic Development after which I effectively continued my studies in the Department of History University of Buea by 2012/2013.
Noela Lyonga has always believed in doing something that will keep you moving, she believes in making it for herself thus helping mum and dad save some money, " While in UB, I engaged in several activities such as: selling of body sprays to my course mates in my first year to serving in student associations like: Commonwealth students Union, the Buea University Students of History and the Faculty of Arts Students Association.
Away from being an active member in these associations, I volunteered with different institutions like: WASAMUNDI, RUWDEC, CONAC South West Regional body, Operation Total Impact, World Peace Initiative …. I combined all these experiences which helped me to build a credible Curriculum Vitae (CV) that helped me to gain a scholarship (the Cameroon Women Scholarship) sponsored by the British High Commission. My scholarship grant of a million francs enabled me to take my dreams to another level by legalizing the Noela Lyonga Foundation on 19 August 2016 to inspire other young people to engage in volunteerism." She recounts.
Thanks to volunteerism I gained skills, networks and experiences that are enabling me survive the numerous challenges of life in our contemporary times. I could never believe my voluntary experience could take me this far to the level of creating the Foundation to promote the concept of Volunteerism. I hope my little story can encourage and inspire someone today to give a try in volunteerism for better days ahead.
With Noela Lyonga Foundation they have been able to encourage young people in innovative and inspirational activities that are helping them to improve their lives in one way or the other with help of partners, sponsors and well wishers such as: Njorku, Teach Connect, Skylabase, Bonga Juice Bar, Orange Cameroon, the Buea Central Prisons, the Lord Mayor of the Buea Municipal Council, the Divisional Officer for Fako, the British High Commission, volunteers, family and friends. The Noela Lyonga Foundation was created to inspire people through short inspirational videos about opportunities for survival in their daily lives. Thus, promote positive thinking about the relationship between man and other men with their environment. Also, they encourage the culture of volunteerism through formal and informal trainings and gatherings. This will enable people build skills and networks which can help them create or gain jobs.
Noela Lyong who did her secondary education in GHS Buea has remained a humble community servant, selfless, determined and hopeful. She is a force to reckon with.
3) Bamai Namata– Founder and Managing Director, Maibeta Inc.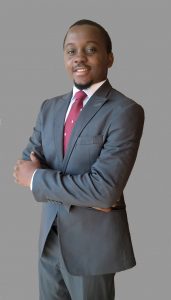 Bamai Namata is an entrepreneur and founder of Maibeta, a service company that provides technical and project management solutions to organizations and individuals through digital and physical channels.
He is a gifted business strategist and intellectual who has considerable experience managing complex projects for clients of different sizes and he has succeeded to make his young company quite profitable by offering great services to his customers and keeps working to export his solutions to the rest of Africa.
He quit a high paying, youth dream job with the German Cooperation to follow his passion of entrepreneurship and is now based in the Cameroonian entrepreneurship hub of Silicon Mountain in Buea.
Bamai Namata is 2016 alumni of the prestigious Tony Elumelu Foundation Entrepreneurship program (TEEP), which he wowed with the massive potentials of his business acumen.
Bamai Namata is a graduate from the department of Journalism and mass Communication, University of Buea. While in School, one could not decipher who he would become in future because Journalism was out of question for him even though he studied it. Little did his friends know that Mr Bamai was aiming for something high with help of knowledge from other courses learnt while in school.
4) Vanessa Zommi-Emerald Moringa Tea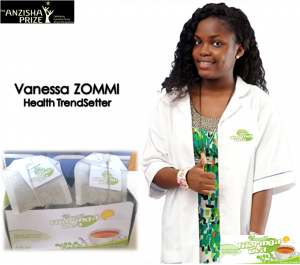 Vanessa Zommi, Cameroonian. Founder, Emerald Moringa Tea. When her mother was diagnosed of diabetes, Zommi, 21, set out to find alternative treatments to keep her mother healthy. She soon discovered the 'medicinal Moringa oleifera tree' which grew in her region, and discovered that the moringa leaves could reduce blood sugar levels to treat diabetes among other medicinal qualities. She partnered with moringa farmers who supplied her with the leaves and processed the leaves into moringa tea which she put into tea bags. Emerald Moringa, the company she founded, sells this tea across Cameroon. Being the first Cameroonian woman to be selected as an Anzisha Fellow, Vanessa has gotten increased media attention and interested investment. She has been featured on CNN, ThisisAfrica , Media 256, and Forbes, and was nominated for the Cameroonian Career Women Awards.
5) Funyuy Rene-Fabric Doctor Designing House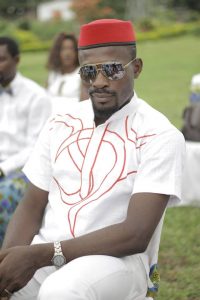 Fonyuy Rene is an exceptional designer par excellence. He designs authentic, unique, customizable, luxurious and modern Afro clothing for specific needs.
Fonyuy Rene has his headquarter somewhere in Buea sub division in the south west region. He began his career as designer by fist becoming a tailor where he studied the art of designing.
His life is a true example of a struggling young Cameroonian who has survived incidents in his professional career.
Three years back all his machines worth tens of millions got burnt in a terrible fire disaster but he did not give up, he struggled with a single machine and bounced back to life.
That is when he renamed his company from FBI Fashion House to Fabric Doctor. Since then he has been able to dress top models, take part in cultural nights. With a twinkle of an eye Fabric Doctor will invade Cameroon to become Cameroons referenced designing house.
6) Prince Mykel ENOBI- CLIQ Empire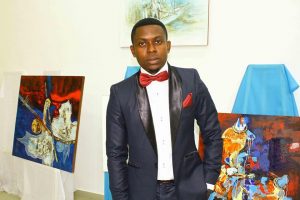 This young man is phenomenal and has impacted lives of many young artists in Cameroon today. He started within the University Community in Buea, and then extended to Cameroon and now the world.
Prince Mykel is a lover of music, good music! He made great strides with No Hits, No Records, an entertainment where he was Managing Director which he later left to create his own empire, CLIQ Empire an event organizing company, artist management, marketing and consultancy.
They have clients like xmaleya, Mr. Leo, Salatiel, Blanche Bailly and many others.
CLIQ also owns a cable TV station in Buea called CM2 and also working towards the first edition of the CLIQ URBAN MUSIC FESTIVAL in Partnership with Mr.Leo as co-founder of the Festival
Given the importance entertainment industry is on the fast growing economy like that of Cameroon, people like Prince Mykel Enobi are just are just part of the chain.
7) Ngwane Hansel- Hansel Media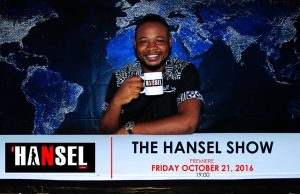 Ngwane Hansel is a digital media entrepreneur and entertainer. He has a Masters degree in Digital Media and Communications, and a lover of arts.
The Founder and CEO of Hansel Media, where they sensitize people on his constructive use of social media for effective communication.
Working with Kuzzah TV, where they revolutionize the dissemination of news updates via short, captivating videos.
He is a standup comedian and host of the almost extinct show "The Hansel Show"
Ngwane Hansel loves his job and is today an opinion leader in his domain; this is the future of tomorrow.
8) Comfort Mussa-Sisterspeak237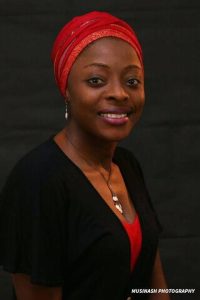 Comfort Musa is a young lady who has decided to plunge herself in the female world. The award winner is has spent her time talking female issues in Cameroon and Africa with her Sister Speak 237.
Most men don't usually like her presence because she will stop at nothing to lambast on any man who treats a woman poorly or use foul languages on them.
Nothing can best describe this lady than her works she says, "I believe that communication is at the heart of social change and development. I am blessed to have witnessed some of the most amazing changes and development recorded in the journey of empowering women in Africa.  We've come a long way!! I am blessed to be born in the generation that witnessed the first female president in Africa; today more women and girls are enrolled in school than yesterday, and women are moving beyond kitchen and bedroom walls to boardrooms, flying airplanes and just reaching for the stars .Now, more than ever as ladies we may be tempted to think that we have arrived, in fact the world tries to convince us so. It seems we've got all we need and we should keep quiet and stop going on about our rights.
If you're looking for a site that brings you news and views in Cameroon and Africa from a feminist perspective and which engages you in critical discussions about women's issues, you are in the right place. You'll find current, factual, informative & positive analyses of topics that concern African women, opinion pieces and personal stories about our lives.We celebrate the progress made but there is more ground to cover. On Sisterspeak237, we'll advocate for our rights, share news, opinions and analysis of women's–obstacles and victories, setbacks and head starts.
Sisterspeak237 has a mandate to tell underreported stories, facilitate reignite debates and discussions on issues affecting women in Cameroon, break the silence on taboo subjects and most importantly, contribute to sustainable development.
9) Lelio ACHANGA-Dazzle Queen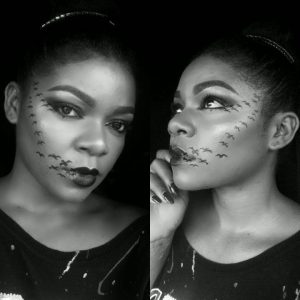 She is fantastic in her small world. A classic professional Make Up Artist who has travelled far and wide to carry out her duties.
She graduated as an Accountant from the University of Buea but soon developed interest in make-up.
That took her to Nigeria where she studied before returning to Cameroon to give back to her country. Lelio Achanga is considering opening her company which will be used as an Academy to teach interested young girls who are getting more and more into make-up but do not have the right teacher.
Lelio has been privileged to feature in most cultural events in Cameroon as make-up artists and also several films including making-up prominent Nigerian actors and actresses. Give her some few years, Nigeria will no more be the next destination for aspiring young professionals, because that will be gotten from Cameroon.
10) Fidjil Bird- CEO Thara Television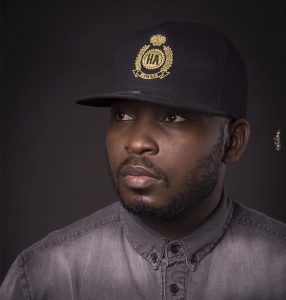 Fidjil is an animator working with Equinoxe Television in Douala. He has a soft spot for urban music. That is why he hosts an Urbanize, a program on ETV.
But what has made Fidjil a rising entrepreneur is the creation of Thara Tv, an online Television platform that gives viewers the opportunity to have a look back at what Cameroonian young artists are doing.