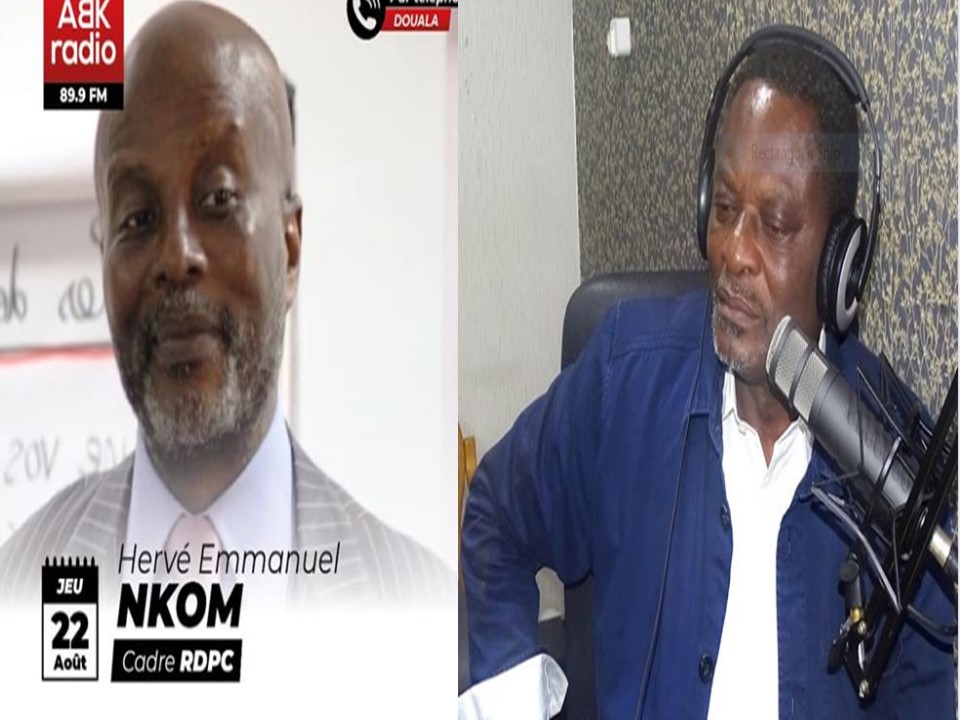 Some Politicians noted for "noise-making" on different Television channels every Sunday have expressed satisfaction and even wished all separatists dead, after the life jail sentence of Ambazonia leaders, Sisiku Julius Ayuktabe and 9 others. A CPDM militant, Herve Emmanuel Nkom and MANIDEM former Presidential candidate, Anicet Ekane, said the government cannot bow to those they described as rebels.
The two men made the statements on Thursday, August 22, 2019, during a morning program on a Douala based Radio Station, ABK Radio.
The two men are noted for their constant appearances on television channels during TV debates.
Herve Emmanuel Nkom, CDPM member
When asked by the presenter, Luc Ngatcha what he thinks about Tuesday's life jail sentence on the Ambaoznia leaders, Mr Nkom said, "The 10 who have been judged, was in accordance with the law, we want a CAMEROON one and indivisible … The Republic does not lie in front of the rebels. We are a sovereign state … The blackmail to disturb a court's decision to prevent a return to school does not hold … Some Cameroonians died at the cause of the madness of some individuals … It is through the ballot box that we take the power and not on the TV sets and Radios. "
Anicet Ekane, MANIDEM
On his part, Anicet Ekane of the MANIDEM political party, an ally to UPC, says anyone supporting the separatist should be eliminated. He said, "The secessionists must be EXTERMINATED … Any bullet shot against a Cameroonian at the start new school year in the North West and southwest regions will enter into the separatist accounts … we must preserve Cameroon at all costs, we do not have another…AYUK and Company are a bunch of dreamers."
However, Secretary-General of the Cameroon People's Party, Frank Essi, opined that "The people who advocate secession must be condemned … the main responsibility for such degradation lies with the government that has not established a plan for law enforcement."
Frank Essi, CPP Secretary-General
"The memorandum written by the Anglophone lawyers at the Ministry of Justice in May 2015 was never taken into account …. The teachers also did it for their sector and they protested peacefully but the answer to their demands was the repression . "
The defense team of the Ambazonia leaders has said they will appeal Tuesday's judgment.