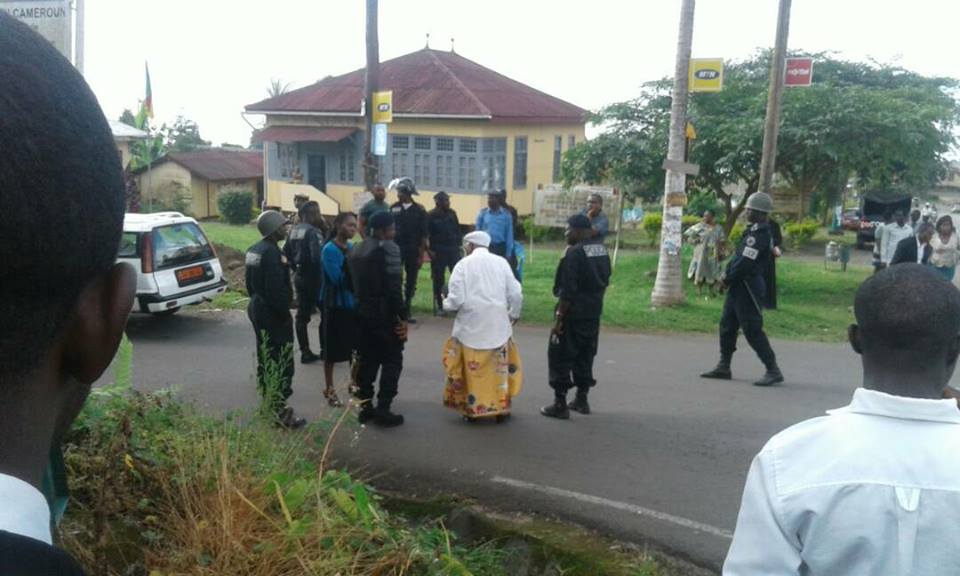 Buea,Cameroon
The Buea and Bamenda Courts of First Instance have adjourned cases presented against Clergymen of the Presbyterian Church in Cameroon, PCC, Cameroon Baptist Convention,CBC and Catholic Bishops of the Bamenda Ecclesiastical Province.
The cases were jointly adjourned to July 24, 2017 due to the conspicuous absence of the Complainant and their Counsel.
Earlier the five entrances leading to the Buea Court of First Instance in Buea sub division in the South West region were blocked by security forces with military vehicles well armed as CNA correspondent reported.
The move was to prevent PCC and Catholic Christians from entering the premises  where their Moderator Rt.Rev Fonki Samuel and Bishop Immanuel Bushu were being to be heard in court to answer seven counts on the non resumption of school.
After the adjournment, PCC Christians shouted with joy declaring their first victory as they marched to the Synod Office of the PCC.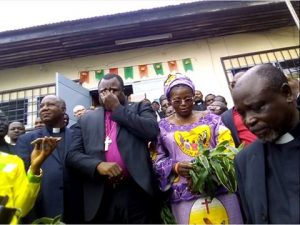 PCC Moderator in tears
In an emotional speech, the Moderator Rt.Rev Fonki Samuel said "Do Not allow Anyone to Cheat You of Your Rights As Presbyterian and Christian."
Video of PCC Moderator With Christians