Front page
CNA Breaking: Location Of Abducted 'Ambazonia' Leaders Traced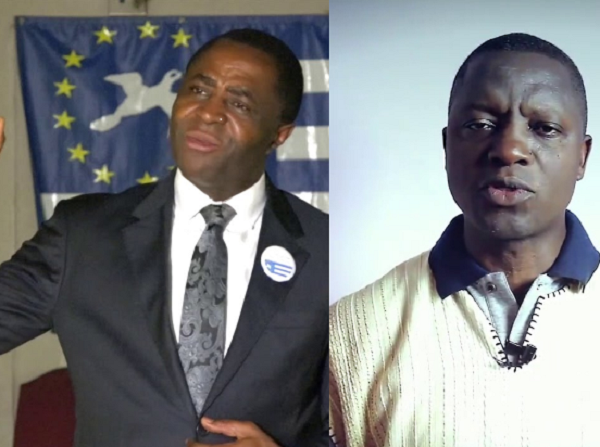 By NFOR Hanson NCHANJI
Bamenda, Cameroon- Friday January 12, 2018-01:20 AM Local Time (Cameroon News Agency) The Office of the Nigerian Security Adviser, ONSA,  is reported to have masterminded the arrest of some 10 leaders of the 'Federal Republic of Ambazonia' last Friday January 5, 2017 at the Nera hotel in Abuja, Nigeria, President of United Support for Peace has revealed.
Dr David Makongo, Coordinator of the NGO has also revealed that ONSA has handed over the leaders to the Defense Intelligence Agency, DIA, in Abuja where they are currently being detained. He said, "Now I can confidently state that we believe we have located the whereabouts of the abducted Ambazonia leaders. They are safe and sound. Contrary to earlier reports that they were abducted by NSS, their abduction was actually carried out by the ONSA (Office of the National Security Adviser and not NSS. After interviewing them, the ONSA transferred the Amazonia leaders to DIA (Defense Intelligence Agency) in Abuja where they are currently being held. And they are safe and sound."
The DSS had earlier refuted allegations they arrested the men.
This statement on the whereabouts of the leaders has not been confirmed by the Interim Government, but Chris Anu, the Communication Secretary in one of his outings said they were aware the leaders were still in Nigeria.
Nigerian government has not reacted since the incident occurred.
Cameroons Communication Minister Issa Tchiroma Bakary told Equinoxe Radio that the government is still gathering facts and cannot react on emotions and rumors.
The African Bar Association has called the Nigerian government to unconditionally release the leaders reacting based on their members like Barrister Eyambe who is among the arrested Meanwhile the services of an international lawyer has been hired to file a law suit.
They were arrested on the heels of a meeting to map out ways  to solve the refugee situation of Cameroonians in Nigeria.
If everyone who reads our reporting, who likes it, helps fund it, our future would be much more secure. For as little as £1, you can support Cameroon News Agency on mobile money or call the number for details +237 679 700 696 – and it only takes a minute. Thank you.