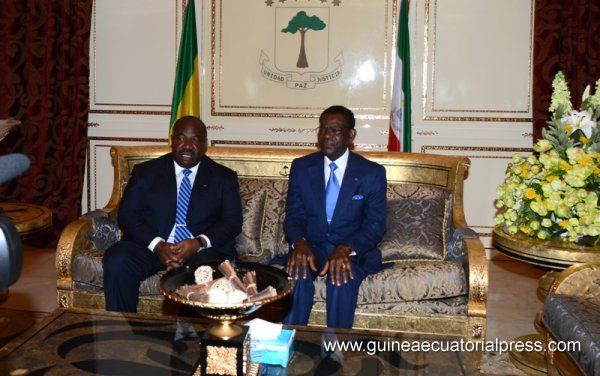 A failed attempt to overthrow Equatorial Guinea's government in December was organised in France, the oil-rich West African state's foreign minister has said, AFP news agency reports.
However, the coup plot did not involve the French government, Agapito Mba Mokuy added, without naming the suspects. "We will cooperate with France as soon as we have more information," he was quoted as saying. Mr Moku also announced that Equatorial Guinea was suspending its participation in a scheme to allow free visa travel among six countries in the Central African Economic and Monetary Community (Cemac) grouping.
The scheme could not be implemented, "given what has happened in Equatorial Guinea" and the absence of "secure" passports, AFP quoted him as saying. A total of 27 "terrorists or mercenaries" had been arrested after the attempted coup on 24 December, and about 150 others were still being sought near the border with Cameroon, he added.
Equatorial Guinea has been ruled since 1979 by Teodoro Obiang Nguema, Africa's longest-serving president. His critics accuse him of being one of Africa's most repressive rulers.
Gabon
Ali bongo go surely be president for life. Gabon has adopted a new constitution that would let President Ali Bongo remain in power indefinitely. The National Assembly voted overwhelmingly in favour of the new legislation which allows the unlimited renewal of the presidential seven-year term.
The president also will be immune from prosecution during and after his time in office. The opposition called it an attempt to turn Gabon into a monarchy.
Previously, Gabon had a limit of two seven-year presidential terms. Mr Bongo took office in 2009, after his father, Omar Bongo, who ruled the oil-rich state for 42 years, died. The president has 25 days to approve the National Assembly's decision.
Courtesy BBC online service