Sports
Clinton Njie Must Show Discipline to Be Part of The Squad-Hugo Broos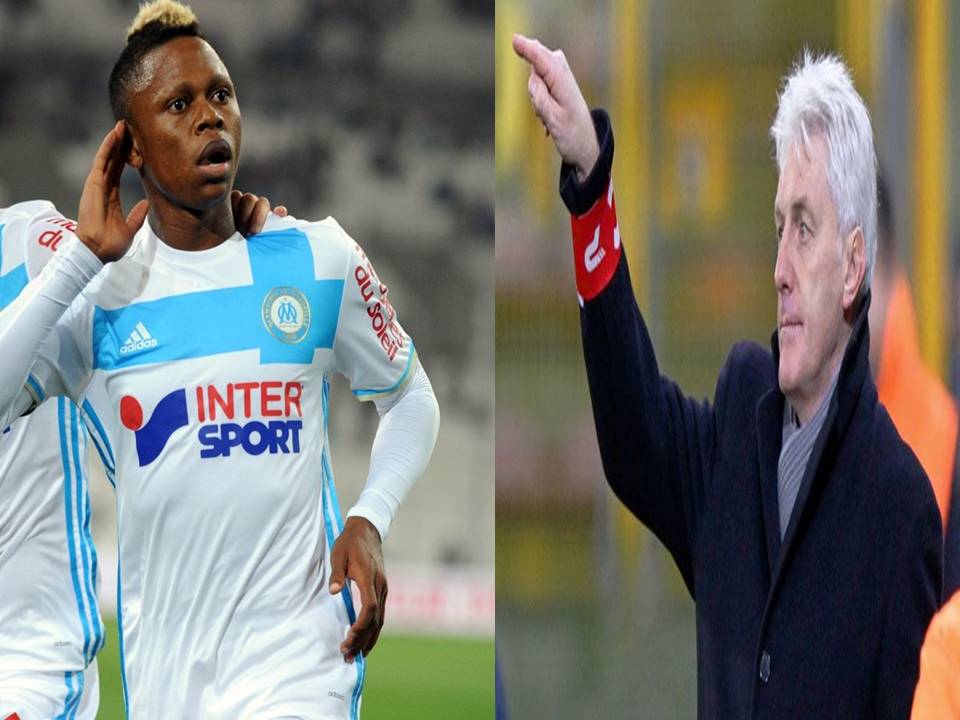 Yaounde,Cameroon
The head coach of Cameroons national football team, Hugo Broos has said indiscipline could ruin the career of Olympic Marseilles striker Clinton Njie.
The Belgian born who was reacting to questions from reporters in Yaoundé Monday May 29, 2017 on his choice of players ahead of the 2017 Confederation Cup said Clinton Njie who is a major absentee in his list needs to be more discipline and improve on his performance to be part of his squad.
Broos said Clinton is a good player and performed well during the preparatory stages of the Nations Cup but that he needs to work hard. He said even Messi and Ronaldo are always working hard.
Hugo Broos warned that it could destroy his international career; he said he Clinton must change his attitude and put in the work required so that he can propel on the international scene.
The poor discipline and 'bad form' according to Broos are the major reasons for his absence in the list of 30 players which was later reduced to 23.
The Indomitable Lions are currently in Yaoundé in camp as they prepare to face Morocco on June 10,2017 in the first 2019 AFCON qualifier and also ahead of the 2017 Confederation Cup built for June 17 to July 2 in Russia.