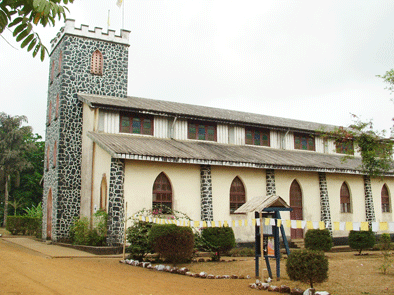 Kupe-Muanenguba,Cameroon
A Catholic Priest Augustine NDI, in his 30s, in Nguti sub division, Kupe-Muanenguba division is alleged to have died in his room Tuesday June 6, 2017, a Councillor at the Nguti Council has confirmed. 
our sources say his close aids woke up Wednesday and made failed attempts to wake the Father for breakfast. After several unanswered calls,they broke his door to discover him dead .
The DO for Nguti together with Gendarme Officials arrived the scene for preliminary findings.
Contacted on phone, the DO for Nguti declined commenting but said the version of the Catholic Church will be the best option.
The alleged death of  Father Augustine NDI comes barely one week after the macabre discovery of the lifeless body of Bishop Jean Mari Bala of the Bafia Diocese.
Nguti Parish is under the Kumba Diocese. Father Augustine NDI has been there for 3 years.