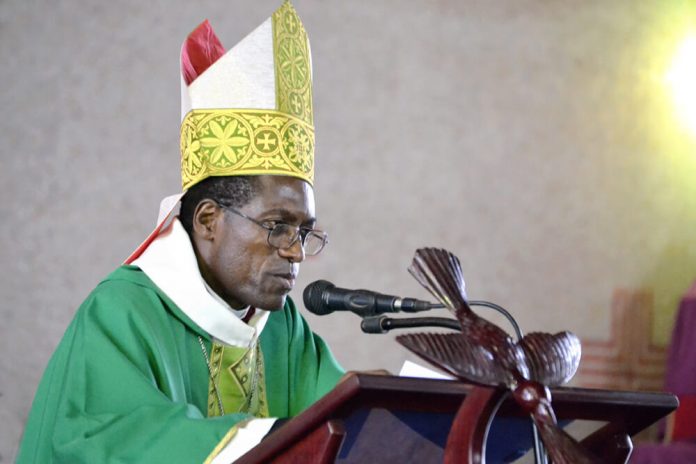 Yaoundé, Cameroon-July 17, 2017- 1:30 PM Local Time (Cameroon News Agency) Bishops of the Catholic Church in Cameroon have received the corpse of their colleague, Mgr Jean Marie Benoit Bala who died under unclear circumstances last May.
The reception of the corpse took place Monday July 17, 2017 at the mortuary of Yaounde General Hospital.
Present to receive the body were Archbishop Samuel Kleda of the Douala metropolitan diocese and president of the Nationalo Episcopal Conference, Archbishop Jean Mbarga of Yaoundé diocese, Bishop Kome, the administrator of the Baifia diocese including some Yaoundé administrators.
Relatives of Bala were also present. He will be buried early August.
Mgr Jean Marie Benoit Bala of Bafia diocese disappeared last May 30 and only found three days later in waters of the Sanaga.
The Catholic Church through Bishops has maintained that he was brutally assassinated while a release from the Appeal court said he probably drowned.