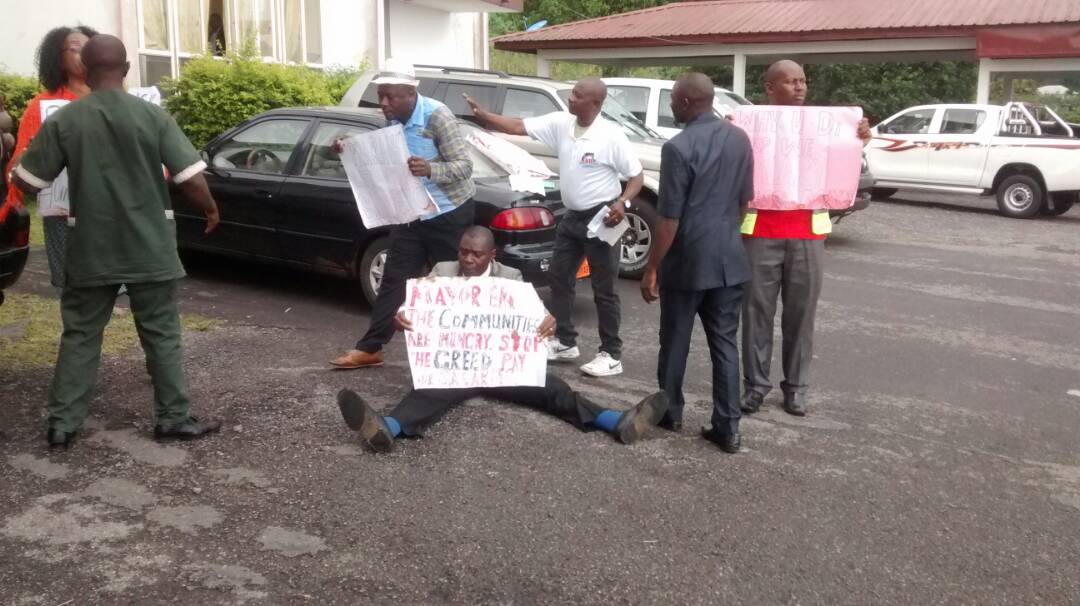 Buea, Cameroon-July 17, 2017- 8 pm Local Time (Cameroon News Agency) Some four workers at the Buea Council have on Monday besieged the premises of the South West Governors office Monday July 17, 2017 protesting 25 months of unpaid salary by the council.
The workers Monono Hans Manga, Elisabeth Ngowo Mbua, Njie Martin Evakise and Moki Toni who were not in their first strike action are owed arrears amounting to 25 months in total.
They brandished placards denouncing witch hunting from the Mayor of Buea, Patrick Ekema Esunge who is said to have totally ignored them despite several efforts made to meet him.
A staff delegate at the Council dismissed this allegation saying the four have not met him officially to present their case.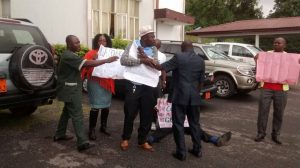 Months back when the four workers embarked on hunger strike, they were promised by Governor Okalia Bilai that their salaries were going to be paid but that has not been the case.
The leader of the strike action, Monono Hans Manga says they used Monday which was installation day for new CRTV Buea Management team to pass across the message.
South West Governor is said to have instructed his collaborators to present him a security report on the protest.