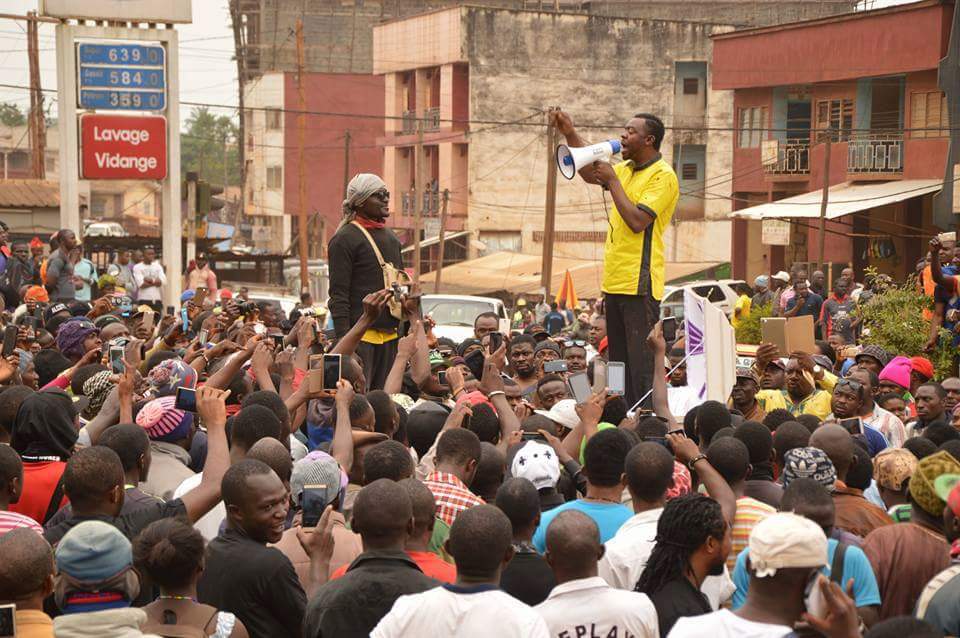 Yaoundé, Cameroon-Thursday September 28, 2017-4:00 PM Local Time (Cameroon News Agency) The case pitting the State of Cameroon against Coffin revolutionist, Mancho Bibixy and 10 others has been adjourned to October 26, 2017. The case was adjourned due to what the military court termed for regular composition of the court.
During the hearing at the Yaoundé military court, one of the persons standing against the Anglophone detainees, Barrister Amazee Anthony suffered a malaise and was rushed to the hospital. The case was temporary halted for over 10 minutes before continuing.
Meanwhile two Anglophones detained, Awah Thomas Junior and Ngwa Galang, who are said to e critically sick have pleaded to be given sick leave from jail but their plight fell on deaf ears.
The Yaoundé military court adjourned the matter to October 26 when proper hearing is expected to take commence.
Mancho Bibixy and others are the unfortunate Anglophone detainees who did not benefit from a Presidential last August which ordered a discontinuation of legal proceedings but the court decided to retain the few.
They are accused among others of Vandalism, Secession, and terrorism.