Politics
Cameroon-NEC Meeting : SDF Accuses Biya Regime of Fighting Undeclared War Against Anglophones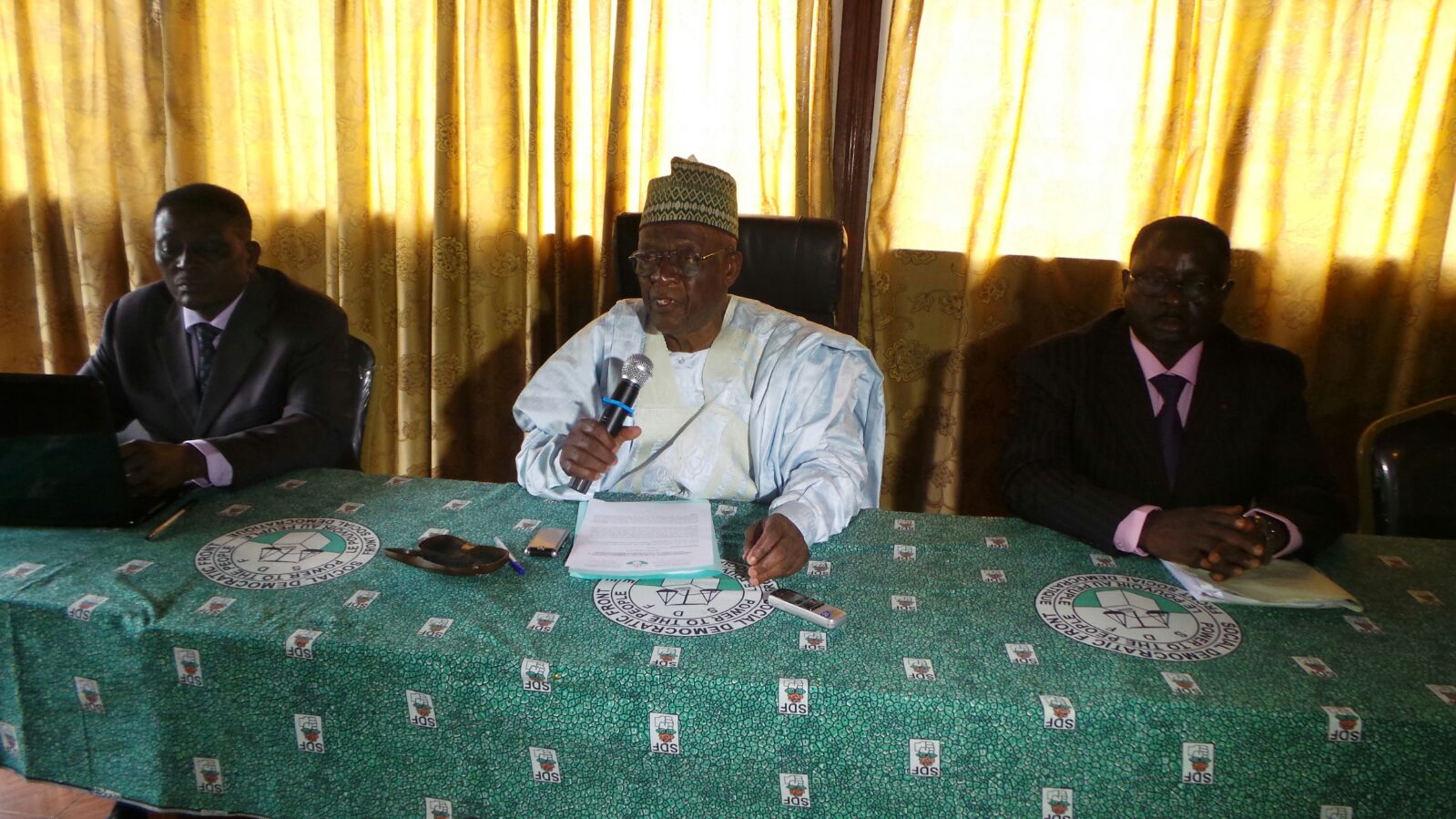 Bamenda,Cameroon
Members of the National Executive Committee, NEC of the Social Democratic Front Party, SDF have noted with dissatisfaction that the Biya regime is fighting an undeclared war against the people of the North West and South West regions of Cameroon.
This was among other resolutions arrived at during a meeting held Saturday May 27, 2017 at the residence of the National Chairman in Ntarikon, Bamenda, North West Region.
In a release signed by John FRU NDI,the party noted that the Biya regime has been negotiating with Boko Haram militants and even gave ransom to them but has arrested and imprisoned Civil Society actors who are demanding nothing but their rights.
The SDF has also condemned the continuous militarization of the two English speaking regions, the arrest and torture.
The party also frowned on the court case against Catholic Bishops in the two English speaking regions by so called Consortium of Parents.
Members of NEC also agreed to put in place a Commission which will investigate cases of Human Rights violation in the two regions.
On the life of the party, NEC members applied article 18.8 on outgoing Executive members of the Centre region thus relieving them of their duties and asked the SG of the party to make sure constructive dialogue takes place to redress the situation.
The NEC Commission charged with organizing the party in the region has been told to take charge of the party until fresh elections are conducted. Members who were suspended in the Centre have had their suspension lifted.
The party also congratulated militants for adhering to instructions from NI John FRU NDI on the boycott of 20 May parade and their unflinching support to Anglophones by observing a low-key celebration of their 27th anniversary.
It was announced that the party's Convention which was postponed last February due to the Anglophone crisis will be held in the month of October 2017.