Sports
Hugo Broos Makes Final Choice Ahead of AFCON and Conf' Cup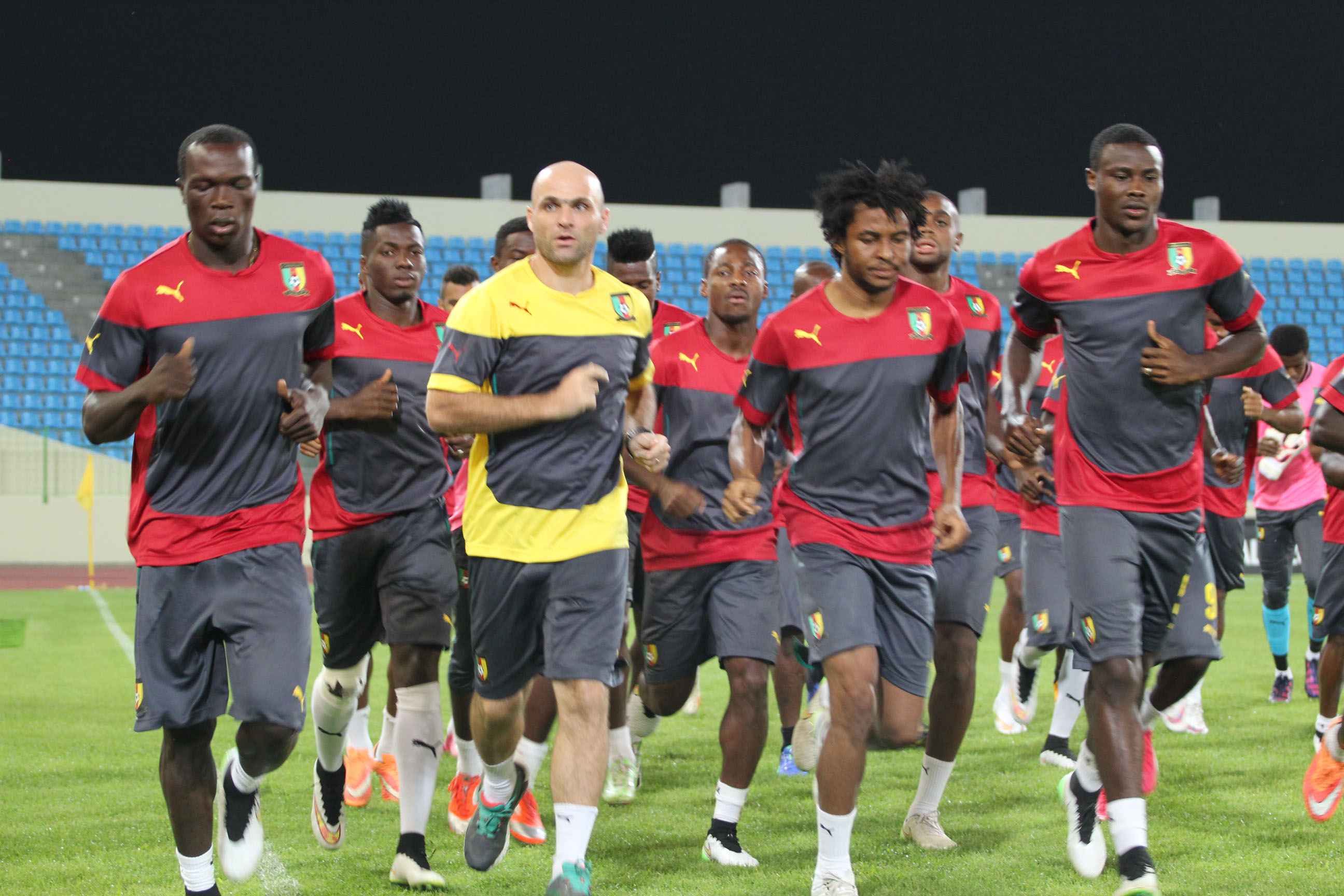 Yaounde, Cameroon
A list of 23 players of the Indomitable Lions of Cameroon who will take part in international competitions has been published by Cameroons Football Federation, FECAFOOT.
The Secretary General Blaise Moussa in a release Sunday said the 23 man list was selected by Head Coach Hugo Broos, who made his choice out of 30 players he had pre-selected.
Seven players have been left out of the squad but are in the waiting list and could be called up in cases of emergency.
The Lions take on Morocco on June 10 in day one of the 2019 AFCON qualifying game and seven days after they will be moving to Russia for the 2017 Confederations Cup which will kick-start on June 17 through July 2,2017
GOAL KEEPERS
ONDOA FABRICE
ONANA ANDRE
BOKWE GEORGES
DEFENDERS:  
MABOUKA ERNEST
FAI COLLINS                            
NGADEU MICHAEL
TEIKEU ADOLPHE
DJETTEI MOHAMMED
OYONGO AMBROISE
NGWEM JONATHAN
GUIHOATA JEROME
OWONA LUCIEN
MID FIELDERS:
SIANI SEBASTIEN
DJOUM ARNAUD
MANDJECK GEORGES
ANGUISSA ZAMBO
ATTACKERS:
BASSOGOG CHRISTIAN
TOKO KARL
BOUMAL OLIVIER                 
ZOUA JACQUES
ABOUBAKAR VINCENT   
MOUKANDJO BENJAMIN 
NDIP TAMBE ROBERT                 
NGAMALEU NICOLAS
WAITING LIST:
GODA JULES
DJETEI MOHAMED
CASTELETO JEAN CHARLES
BOYA FRANK
BOUMAL PETRUS
NSAME JEAN-PIERE
SALLI EDGAR