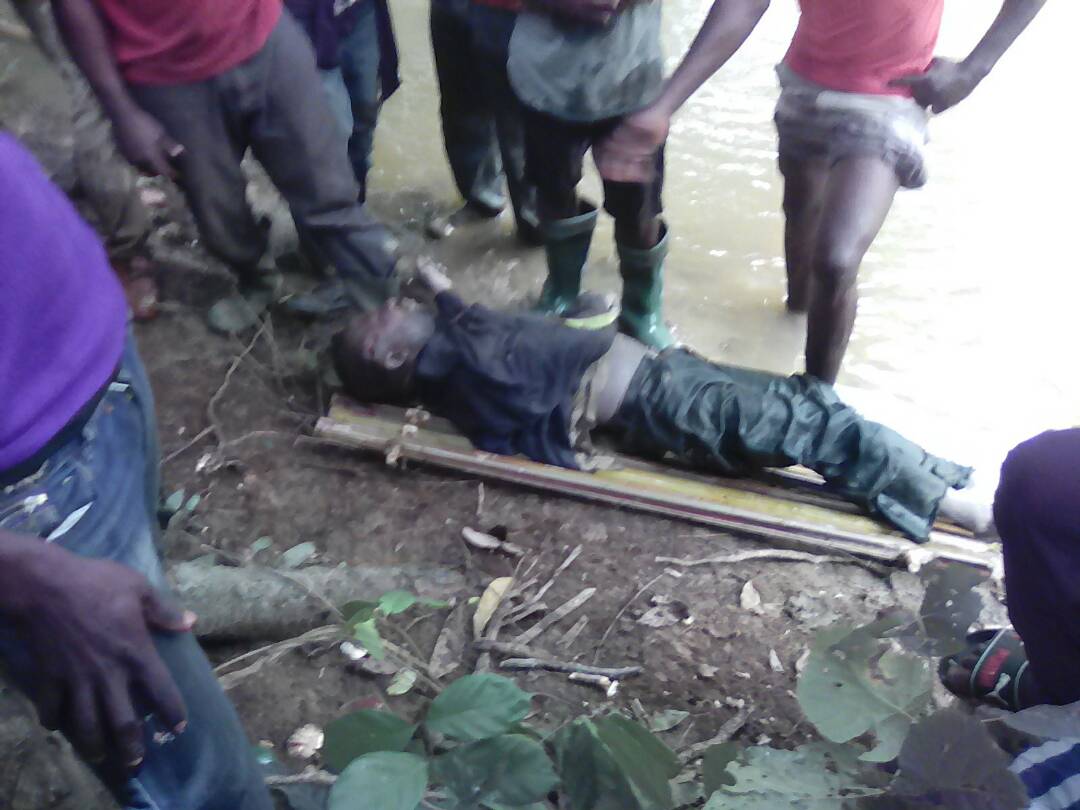 A farmer in Makenene sub division in Mbam and Inoubou division,Centre region has discovered the lifeless body of a fellow farmer and Palm Wine tapper believed to have been murdered and abandoned in the bush.
The Body of Apong Victor,34,was discovered  in the afternoon of Thursday May 11,2017. HE went to the bush early that morning but did not return as usual.
He had been declared missing.
Police found his belongings used for tapping Palm Wine,preliminary investigations confirmed he was murdered.
The body of Apong Victor who hails from the North West region was taken to the Mortuary.
Police have opened investigations.