Sports
Cameroon-Fecafoot : FIFA Summons Abdouraman and Co For Peace Talks in Zurich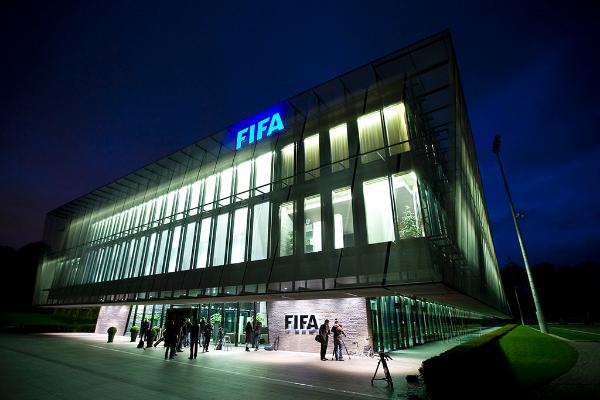 World football governing body, FIFA has summoned top opposition leaders of the present Executive body of Cameroon Football federation, Fecafoot, for a re conciliatory meeting on June 8, 2017 in its head quarter in Zurich Switzerland.
Joseph Antoine Bell, Abdouraman Hamadou Babba, Prosper Nkou Mvondo, Domingo Akoué Epié and Balog John are all awaited in Zurich for frank and constructive dialogue geared at ending cold war at Fecafoot.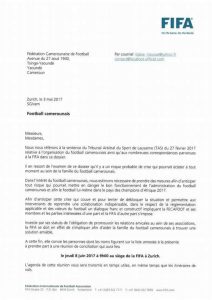 In the letter dated May 3, 2017, FIFA's Secretary General explains that the aim of the meeting was to brainstorm on the decision from the Court of Arbitration for Sports, CAS which on February 27 invalidated the elections held at Fecafoot in which Tombi Aroko SIDIKI was elected as president.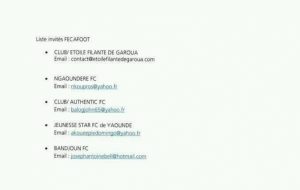 Fatma Samoura explains that FIFA is doing this exceptional favor to Cameroons football because the country is just from winning the 2017 Africa Cup of Nations, AFCON and that it will not be nice to see its football plunged into crisis.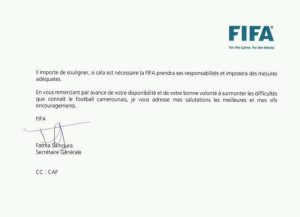 She however said if it comes to the worst, FIFA will take its responsibility and make a final decision.
Abdouraman Baba Hamadou of Etoile Filante of Garoua has been the main brain behind a series of appeals for the cancellation of the elections.