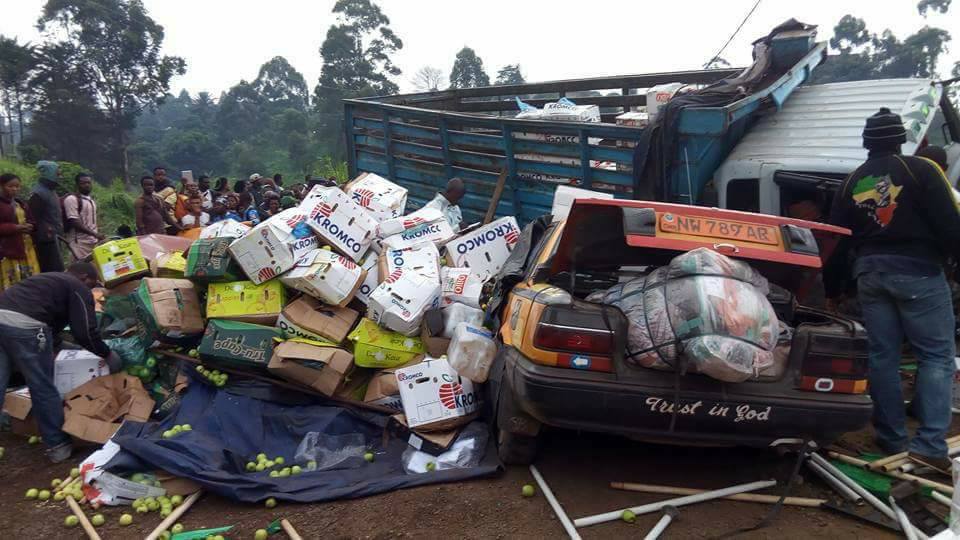 Four people have been reported dead Saturday May 6, 2017 around Tradex filling service in Up Station Bamenda, North West region.
This is after a mini truck belonging to the SAJOCAH disabled institution in Bafut met face-to-face with an oncoming taxi.
The shock was heavy on the taxi whose driver died on the spot with another victim. Two others later died in the hospital.
The SAJOCAH truck was transporting some food stuffs, goods and artifacts from Douala to the disabled center when it collided with the taxi after attempting to avoid stepping in a pothole.