Human Interest
Cameroon Controversial Sex Tape: How the Hunter Became The Hunted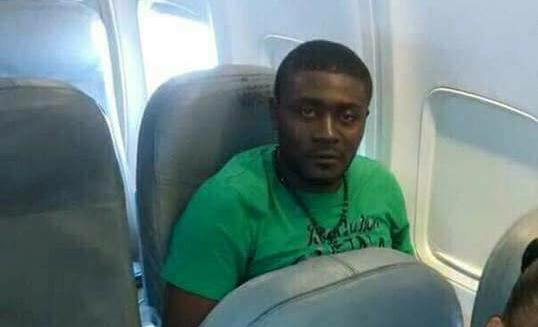 By Nfor Hanson NCHANJI, AJONG Santos and Godwin JINGANG
This incident took place sometime back in November 2016 in Kumba, Chief Town of Meme division in the South West region. Some sources talk of November 3 while others talk of November 7 but for the sake of comprehension Cameroon News Agency is reliably informed the incident took place in the early weeks of November.
Scene of Sex Tape compared only to horror films,this transcription is done in place of the video to have a better understanding of the issue.
Transcription of the video in Pidgin to English, the conversation between Epie and Kelly. It opens with Kelly pleading on Epie Ntoko to forgive her. Excerpts
Girl: Weh! Please stop this.
Epie: When you look at Epie do you see him like someone who is afraid?
Girl: No Epie, no Epie I know that you do not look like someone who is afraid, Epie sorry I beg on you.
Epie: You took my money and made me to look stupid in front of people, do I look like someone who is afraid?
Girl: No Epie
Epie: Ok I called you today to collect some money; you ran and came to take another right?
Girl: Epie please I will pay all the 2500 which you bought me a dress the other day.
Epie: You told me that I should meet you somewhere. You chose where we have to meet. You always come to the market to collect money from me isn't it.
Girl: You are videotaping me now, I'm very sorry.
Epie: No I am videotaping you because I want the whole world to see how I am beating you up for the crimes you did, as I cut you into pieces, I will not make love with you.
Girl:  Epie please, please have mercy, Epie please have mercy, when one does something wrong and asks for forgiveness listen to me please. If you really loved me like you said, please forgive me, Epie please, Epie Please in God's name.
Epie: Remove your pants.
Girl: Epie please
Epie: Sleep on the bed, that's the only way I will not beat you, you will remain under my control. Spread your legs and insert your fingers in your P** and look at what you are doing and confess that you will never do it with another boy.
Girl: Epie please I will never do it with another boy.
Epie: so what were you thinking all this while? That I was stupid right?
Girl: Epie no!  That is not the reason, just that I have my own style but I have learnt my lesson.
END!!!
Epie Victor Ntoko,29, is said to have been asking this young lady out for over three months so each time they will have a date, the lady will come with her friends and they will eat and drink and she will quickly come up with a story that the mother had send her on an errand so it continued like that for some time then the lady asked Epie for financial assistance  which he once gave 2500 FRS to buy a dress. Epie is said to have later invited her in a drinking spot and after serious drinking, the lady is reported to have been drunk and only realized herself in Epie's room .
Epie Victor Ntoko is said to have done what he did and escape to live with one of his friends called Collins for one week while the girl reported the matter to the police.
It is reported that later that night after the act he sent her out naked in the night from his house where neighbors helped her with a dress to their house before she reported the case to the police.
So Epie, a petit business man in kumba later returned to his business premises one week after and was arrested by the elements of the central police kumba who have declined commenting to questions from CNA team.
After spending a week in the cell Epie was ask to pay compensation worth 100,000 FCFA to the girl and bail himself and was ask to delete the video. Eh bail we are told was done with help of an uncle.
How Did the Video Leak?
Mr Epie claims that the Police Commissioner kept his phone for a month before handing it over to him. Collins, a friend to Epie believed to be the only person left with the video is reported to have asked for his "own share" from the girl in questions without which he will release the videos to social sites.
Contacted by CAN on Wednesday May 31, 2017, Kelly said Epie has never been her boyfriend and that she does not even know their compound but confirmed that they had been meeting. As our telephone chat continued, she suddenly said she was not feeling fine and needed some rest that we should call back in the afternoon, which she never picked.
CNA understands she could be traumatized.
Epie Panics, Speaks Out From his Dubai Hiding Place
Abu Dhabi, UAE
Our reporter in Dubai Ajong Santos reports on a recent telephone chat by someone presumed to be Epie Ntoko Victor to a friend whom he trusts according to excerpts from the voice chat.
In the last 48hours, the social media and its various platforms have been the center of attraction for sundry Cameroonians. Via Facebook, Twitter, WhatsApp, Blogs and a host of other platforms, many have, in the strongest of terms rubbished the content of two "Controversial Sex Tapes", allegedly posted by Cameroonian-born, now Dubai-based Epie Ntoko Victor.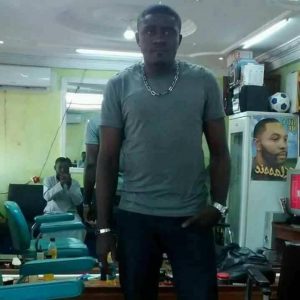 Young Man presented as Epie Ntoko Victor( CNA cannot Independently Confirm the authenticity of his Identity)
While the dust of the saga settles, Epie, who now leaves in Dubai has released an audio in which he narrates the "Bizarre Tale" of his innocence in making the video tapes public. According to information gathered from the 3minutes, 19seconds audio recording, Epie is heard saying: "I did not post that video to the public". He adds that he couldn't have been the one who released the tapes given that he was arrested soon after recording the girl. Hear him: "I was locked up in the Police Cell after I videotaped that girl….. I, 'Epie' only got my phone back after ONE MONTH. Everything in my phone was deleted". As the story goes, Epie rushed to his friend's house (Collins) soon after videotaping. While at his friend's, the videos were transferred from his phone to his friend's. "…..the same morning I video-taped that girl, I ran to a friend's place; he is called, COLLINS. I left my phone at COLLINS' place….so he transferred the video from my phone to his own phone…." he explained.
To play safe, Epie has revealed that his friend (Tang Collins) is the person who released the sex tapes: "After spending one month under Police custody, I met Collins…I asked him if he had deleted the video…he said…YES. Collins knew I had plans to leave Cameroon…..that's how he exposed this video in my absence…." . Many people have questioned the authenticity of the audio recording, asking why he had to flee the country after committing such an act.
But as the story goes, Epie today regrets his actions and pleads for more and proper investigation. He laments the fact that his family and family name have been greatly rubbished: "….I have caused my family enough shame already…I don't want any more shame…" Meantime, latest reports from Abu Dhabu, UAE Capital, reveal Epie's name and photograph have been handed to Immigration Authorities; by implication, immigration authorities say he is wanted for questioning. Speaking to a source at the UAE, Abu Dhabi Ministry of Foreign Affairs, he revealed: "we are still gathering evidence. If found guilty, that guy might never have a job in the UAE and will be sent back to Cameroon where he comes from".
Other unconfirmed reports back in Cameroon say the girl filmed in the video is a notorious damsel in Kumba, South West Region of Cameroon. News has it that she has before now, dubbed several guys; collected money from young guys and made away with it. Inhabitants of her Kumba neighborhood were recently heard celebrating her public demise.
Sources in Kumba say some guys had plans of doing worst things to her. In the released videos, Epie is angry that his 2500. FRS spent just to meet with this girl, went in vain. Though he explains his innocence in his recently released audio tape, he is heard in one of the released videos telling the girl; "…I want people to know. I want them to see how I will cut your body for your crimes" The most recent trend on Social media relating to is issue include the #EpieSaga, and#EpieSaga, and #FindCollins.
The story can never be complete if the Police Commissioner or investigator does not throw more light on this. It is alleged the case might not have any weight today because he had served his jail terms and was bailed. But what remains uncertain is whether Epie is still in Dubai or he has transferred to another country.