Society
Cameroon-Anglophone Crisis: Families Still Awaiting 'Missing' Children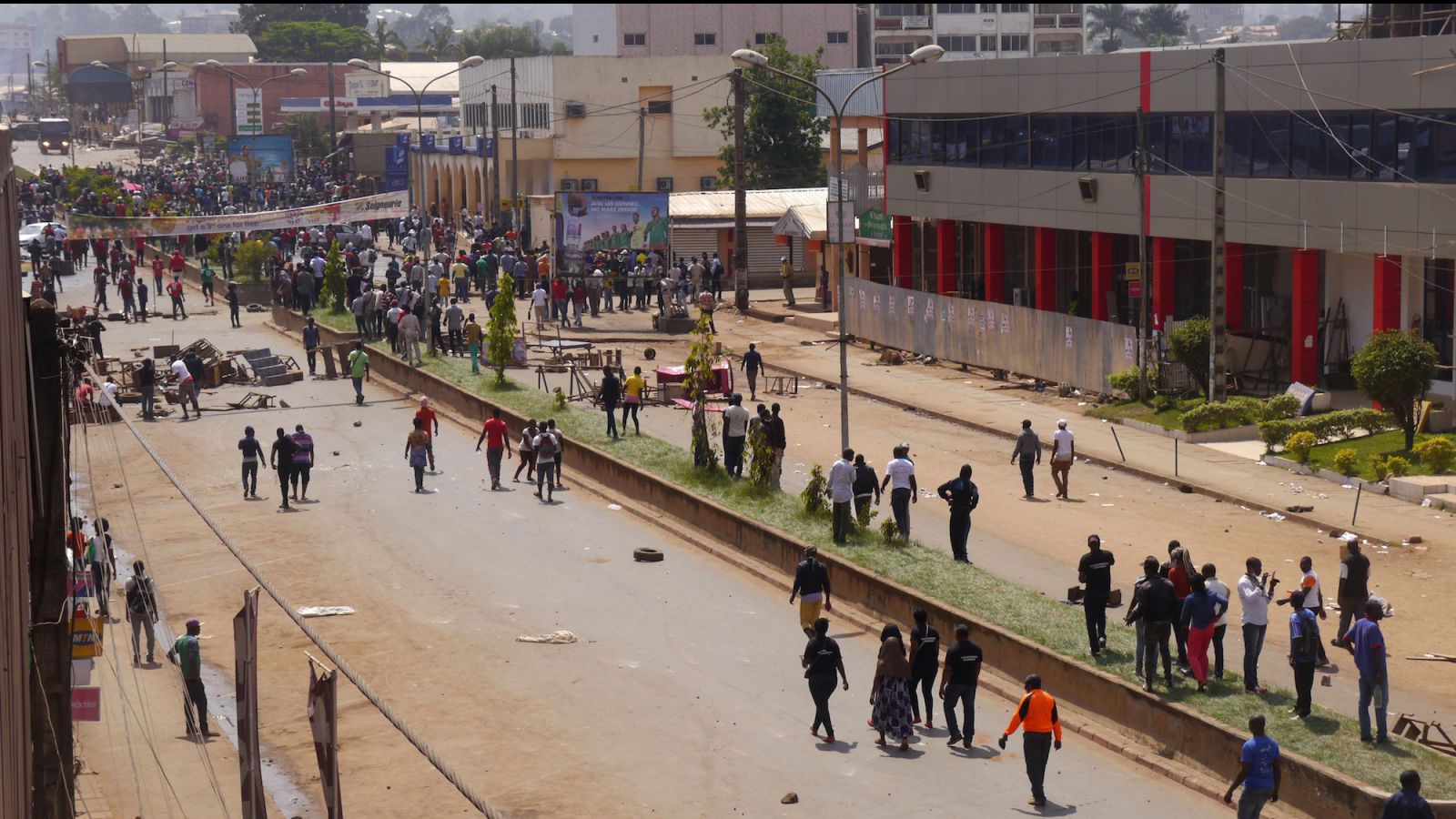 By NFOR Hanson NCHANJI
Kumba,Cameroon May 28,2017 (Cameroon News  Agency) The whereabouts of some 8 Anglophone youths arrested on the wake of strike action in the two English speaking regions, is not known despite calls by Human Rights campaigners for a comprehensive investigation on the matter.
The 8 missing youths were among dozens of others arrested in Anglophone, Cameroon, during the two separate bloody strike actions staged on November 21, 2016 and December 8, 2016.
They were arrested following days of protests which turned violent against the use of French in courts and schools by Francophones with little or no mastery of the Queens language in English-speaking parts of Cameroon.
Cameroon's National Human Rights Commission headed by Dr CHEMUTA Divine Banda had after a mission in the two regions raised concern on the whereabouts of some persons who till date have remained unaccounted for.
The protesters had staged a strike action in support of Common law Lawyers and Anglophone Teachers. They also expressed frustration with the poor road networks and limited water supply in the city, amongst others as well as prevented the ruling CPDM party from holding a unity meeting on December 8, 2016. But their efforts met with police brutality as live bullets, tear gas and water cannons were used on them. Unconfirmed reports said over half a dozen died but government sources counted just four deaths.
Gaby Amabo, a Human Right Official told this reporter that while some of the protesters were detained at the Bamenda Central Prison, and the Buea production prison, others were airlifted to Yaoundé by military helicopter and detained at the Kondengui Maximum Security Prison and National Gendarmerie headquarters.
Tah Asu Aloys Cliff, 29, is among the 8 missing Anglophone youths, family sources disclosed. He was last seen when police officers apprehended him in public last December and till date his whereabouts is still is not known, not even the center in which he was detained.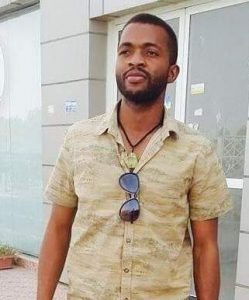 It is not yet known if he has faced extra-judicial killing or is on the run like other Southern Cameroon National Council, SCNC, activists who have been on the run ever since the 34 year old Biya regime outlawed the activities of the activist and began a merciless crackdown on some of them.
Mr Asu Divine Tenyi is living in illusion hoping that one day the son will returned home just like the prodigal son in the Bible.
Some of these youths were released in the month of January but his son was not among them.
Series of names have been circulating alleged to be that of those who are still in jail. The SDF party through its Parliamentary group has also been keen on this issue.
Some Diaspora Cameroonians Still In Fear of the Unknown 
For over the years there have been an alarming number of persons living out of the country, some go to visit families, some go for studies while others escape from being arrested due to their activities in some activities I secessionist groups such as SCNC, Consortium ,MORRISC to liberate the people of former Southern Cameroon.
These groups have been declared illegal by the government of Cameroon and anyone who has a name similar to someone they are looking for will simply be arrested.
Recently a certain Tamnji Robert who visited Cameroon was arrested and humiliated because his name was similar to that of an activist in Europe, but he was later released.
These cases are out of many others like Ms Cecile Ebvangah Tarh an SCNC activist who was once arrested and detained in her fatherland but later left the country. She has not been able to return home for fear of persecution of her life.Her family has been under pressure to disclose her whereabouts. On returning home she will be arrested since most activists are targeted especially when they land at the airport.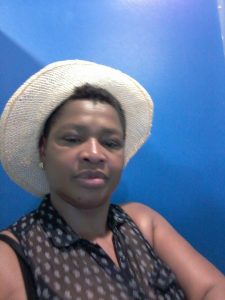 Ms Cecile Ebvangah Tarh
Wilson Winyu Ngwa Still On The Run
For five years now since 2012, members of the Ngwa's family have not been able to set eyes on their child Winyu Wilson Ngwa as he left Cameroon for the UK running from being arrested.
His father reveals to CNA that Wilson joined the SCNC  and had as role to sensitize youths on the importance of joining the liberation group which is aimed at restoring the state of Southern Cameroon.
The father further explains that despite several challenges faced with government crackdown, his son joined others in Ndu on October 1, 2011 to hoist flags in the market and schools but they were caught and taken to Buea in the south west region where they spent six days in jail and later asked to write an undertaken that they will never involve themselves in the fight again.
After their release Mr Winyu  continued the fight and was part of several others who planned a big show to mark 51st anniversary on October 1, 2012.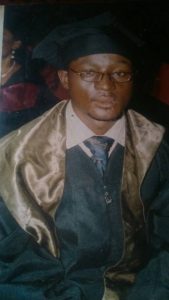 Wilson Winyu Ngwa
His father Ngwa Samuel Bawe recounts that they were caught in a catholic church in Buea and taken to jail where he reportedly escaped. The father is said to have been taken to the police station several times to disclose the whereabouts of his son.
The Sun newspaper in Cameroon had once reported that he won a scholarship and went to the UK since 2013.
Born in 1985, Winyu Wilson Ngwa whose family is from the opposition , is believed to be residing in the UK since he left, his father says there are indications ,his arrest warrant is waiting for him in Cameroon anytime he arrives.
Many opposition militants in the North West region especially during the 1990s have suffered persecution from the regime in place.
Origin 
Gendarme Shooting Civilians With Live Bullets In NDU. Photo: Up Station Mountain Club
The origin of this massive exodus and persecution is the Ndu June 6, 1992 incident which led to the death of 4 people according to official figures .Amnesty International wrote a detailed report on what happened and urged the Cameroon government to give answers to some pertinent issues during the crisis.
The Ndu Crisis and Report of Amnesty International
June 6, 2017 will clock 25 years since the gruesome incident in NDU sub division, North West region where Gendarmes storm markets killing and maiming according to Amnesty International.
An inquiry report on the matter has never been made public despite international pressure.
Report of Amnesty in 1992
At least four civilians were shot dead by gendarmes in Ndu, in Cameroon's North-West Province, in early June 1992. There were also reports of detainees being tortured there. Amnesty International is concerned that the security forces seem to have used indiscriminate and excessive lethal force in their attempts to control civil unrest and that they subjected detainees to torture or to other forms of cruel, inhuman and degrading treatment.
The organization is calling on the government of Cameroon to institute an independent judicial inquiry into the incidents at Ndu with a view to bringing to justice those responsible for any human rights violations. The findings of any such inquiry should be made public.
A political rally to be held in Ndu on 6 June 1992 by a leading opposition party in English-speaking Cameroon, the Social Democratic Front (SDF), was banned by the authorities shortly beforehand. On 6 June gendarmes were sent to Ndu to recover unpaid taxes. Taxes have not been paid in some areas since a civil disobedience campaign in 1991 by opposition parties tried to force the government to convene a national conference on the country's political future. During that campaign, tax collectors were reportedly chased away from Ndu by local people. However, under the pretext of collecting taxes in June 1992, gendarmes reportedly used extortion and violence against the people in some areas known for their support of opposition parties. For six days from 29 May 1992 gendarmes reportedly launched assaults on the town of Bali in North-West Province, raping women and looting and destroying property, after the local population protested against extortion by gendarmes at roadblocks.
In Ndu, gendarmes and police sealed off the market area on 6 June, arresting about 50 people who could not provide tax receipts proving that they had already paid their taxes, and firing warning shots to disperse the angry crowd that gathered. Most of those arrested were subsequently released by the crowd or escaped from custody during the day. In the evening, when the gendarmes tried to leave Ndu with six remaining prisoners, they were attacked with stones and reportedly fired indiscriminately into the crowd, killing three people and wounding several more. Those killed were Anthony Tangiri, a court messenger, Joseph Yongla, a trader, and Glory Ngeh, a tradeswoman who died three days later from gunshot wounds. On the night of 6 June, local people burned the homes of three gendarmes in Ndu, and a policewoman married to a gendarme was reportedly stripped and beaten by a crowd. In reprisal, gendarmes broke windows of homes, stores and vehicles that night, and reportedly attacked the occupants of cars arriving in Ndu, killing one man, Hilary Bantar Njeta.
On 8 June gendarmerie reinforcements arrived in Ndu. Hundreds of residents fled with their families, but were allowed to leave the town only on presentation of their papers and tax receipts. Early on 9 June gendarmes started systematically looting homes and destroying property in Ndu, with no pretence that they were collecting taxes or tax receipts. Nearly every house and store had windows, doors and furniture damaged or burned. People who resisted were assaulted and women were raped, in some instances allegedly gang-raped.
On 9 June the gendarmes arrested up to 100 people, including children, reportedly kicking them and beating some of them with gun-butts. Many of the detainees were apparently SDF supporters. They were taken to the main road in Ndu where they were forced to strip to their underwear, crawl along the ground and throw their clothes on a fire. At a school building where the reinforcement gendarmes were stationed, detainees were held together in a hall where they were forced to strip completely and were subjected to sexual humiliations and, in some cases, torture. The men were then separated from the women and were kicked and beaten with gun-butts, belts and whips throughout the day before being released later in the afternoon or evening. Nearly all the detainees were reported to have been blood-stained and to have shown signs of injury.