Society
Cameroon-Anglophone Crisis: Ayah Paul Reiterates His Innocence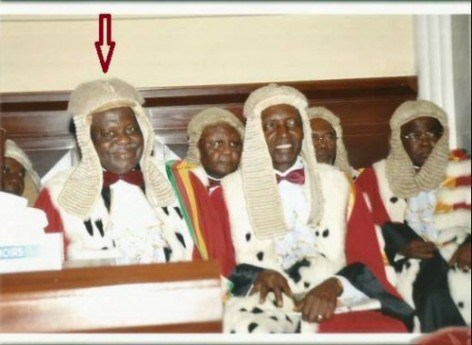 The Advocate General at Cameroons Supreme Court,Ayah Paul Abine has insisted that his detention at the State Defense Secretariat is illegal. He made the statement in an outing on his Facebook page Wednesday May 10,2017 insisting that he has always respected the law and does not understand why he was being detained.
Ayah Paul said "As I commemorate over 110 days under illegal detention at SED (in complete ignorance of why I am here; for I am yet to be told what my crimes are) following my abduction from my residence at biyem-Assi Yaoundé, I have a word for all Cameroonians who care:
"My morale is exceedingly high! For i am at peace with myself and wholly satisfied that i have fought (as i keep fighting) a good fight; with integrity, in all honesty, in truth, and above all, within the law. And so onward i march and shall so do till the end; with inspiration from the Holy Scriptures that; whoever Holds on till the end shall be saved"
The Most High God has a Divine mission for me. Therefore, I shall not die unless HE so permits. I shall live; to accomplish it and to tell of the goodness of the Most High God in the land of the Living. I have always acted within the law and shall forever so do.
May Peace Reign In And Around You All. God Bless…