Economy
CAMAIR CO Beats Records In Management Change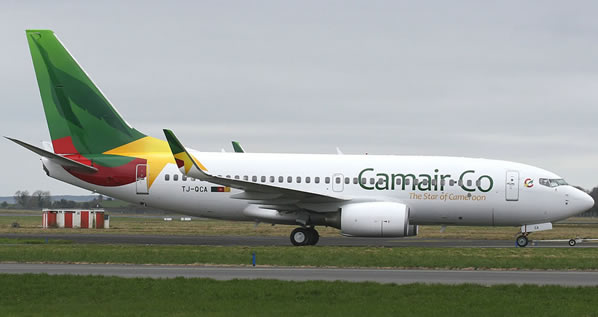 Never has a company in Cameroon changed its management in recent times like the Cameroon Air Lines Corporation, CAMAIR CO. The airliner which has now set records in regime changes is moving in turbulent skies as the government is yet to find the square peg in a square hole.
The company has just changed its Board Chairman for the third time in two years. Louis Roger Njipendi Koutou was on Monday April 24, 2017 appointed to replace Minister Delegate at the Ministry of Transport Mifero Oumarou who replaced Eduard Akame Foumou.
CAMAIR CO has had six General Managers in Nine years of its existence with the latest being Ernest Dikoum who replaced NANA Sandjo in 2016 with a huge sum of 327 billion francs announced by government to revamped the star of Cameroon.
For nine years, Cameroon government has not had the right equation to solve the litany of problems rocking the Corporation.
Plans to take off the airliner for good have failed. But a government decision to revamp the limping company in underway with Boeing Consulting as main sponsor and technical body charged with bringing new impetus to the company.
As if that was not enough, the government also announced that the coming of Boeing will boost the company because they will not only pay the debts owed by the company amounting to 35 billion Francs, but also inject the sum of 60 billion Francs. This plan was validated by President Paul Biya of Cameroon.
New destinations have been earmarked for CAMAIR CO, about 27 destinations including Paris, Bruxelles, Washington and other areas but most of its carriers have remained grounded.