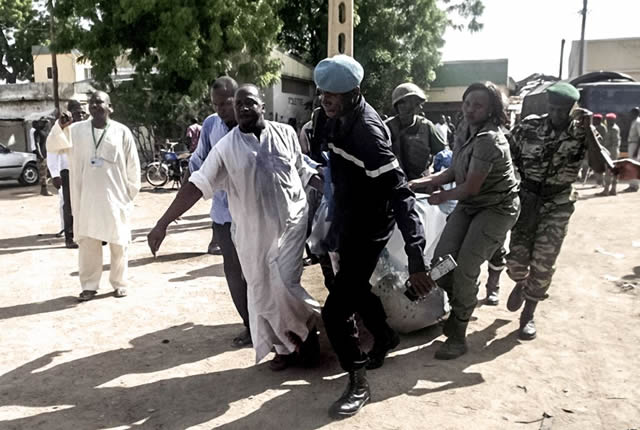 Far North ,Cameroon
At least 11 persons have died and 30 others injured with about 16 serious cases in Kolofata,Far North region,officials have said.
The incident occurred in the early hours of Friday June 2, 2017 about 5:30 am when two suicide bombers infiltrated into a camp built for internal displaced persons.
Report says the Muslim faithfuls were planning to observe morning prayers when the bombers stroke.
The identities of the bombers  are not known but Boko Haram which has been wrecking havoc in neighboring Nigeria and Cameroon is widely blamed.
The two suicide bombers pretended to be beggars which gave them easy access into the camp,one is said to be around tha age of 44 while the other was a boy of about 24 years old.