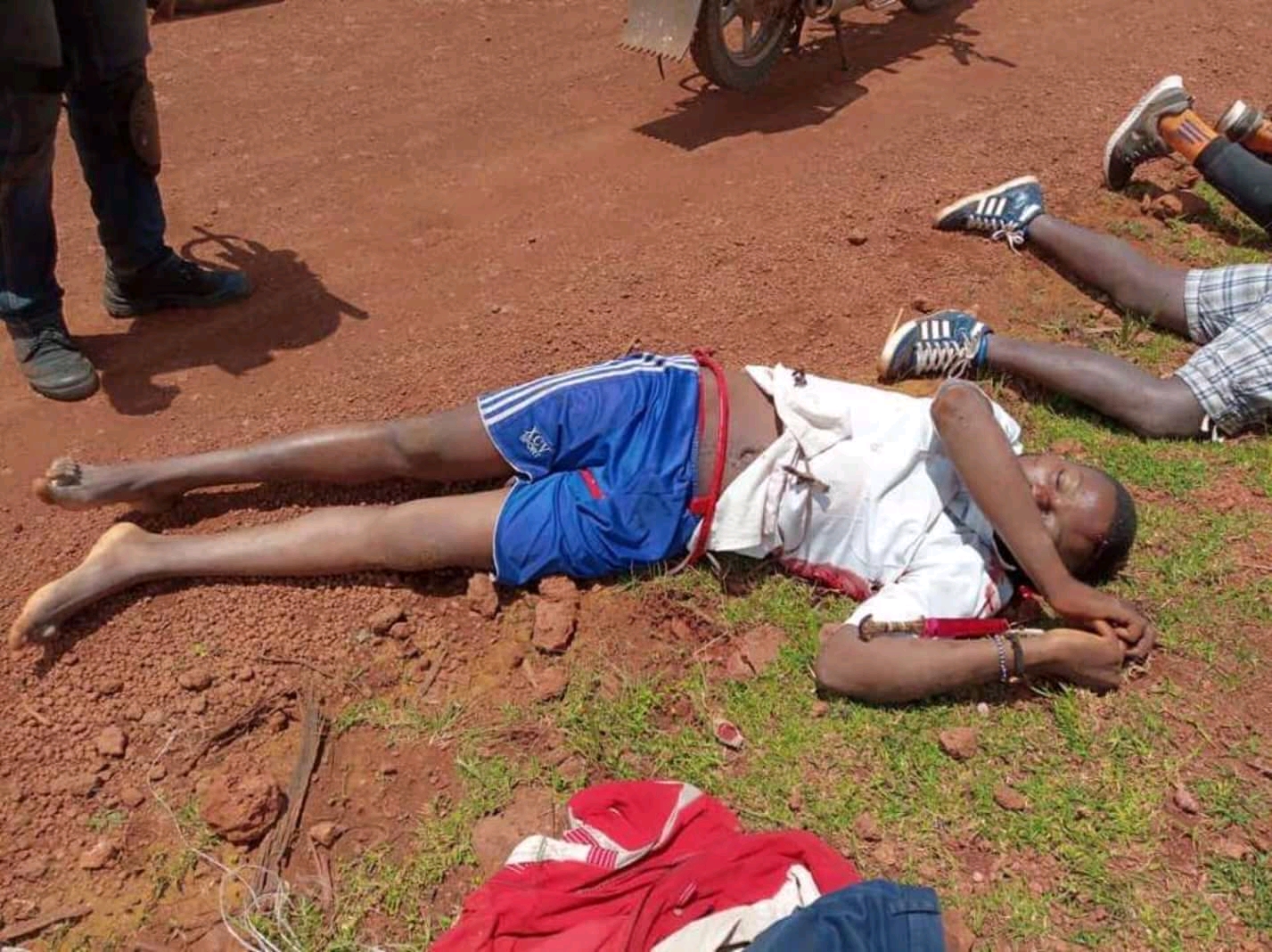 Bafut-Kitiwum, North West-Sunday September 23, 2018-9:10 AM Local Time(Cameroon News Agency) There have been serious gun battle in Bafut for the past three days but Saturdays clash between Military and Pro-independence fighters took almost the whole day.
The Bafut "7 Kata" fighters were loosing steam when Military reinforcement proved too strong to break.
About 200 Ambazonia fighters from Mambu village came for reinforcement in the afternoon.
The battle had just started and with road blockages, Military Trucks had little or no access.
A source has told CNA that 2 Ambazonia fighters were killed, 5 wounded while over a dozen soldiers were killed.
The battle in Bafut continued Sunday morning.
Over 7 Killed in Bui
About 7 people have been killed by Soldiers along the road linking Kitiwum and Mbiame, in Bui Division , North West.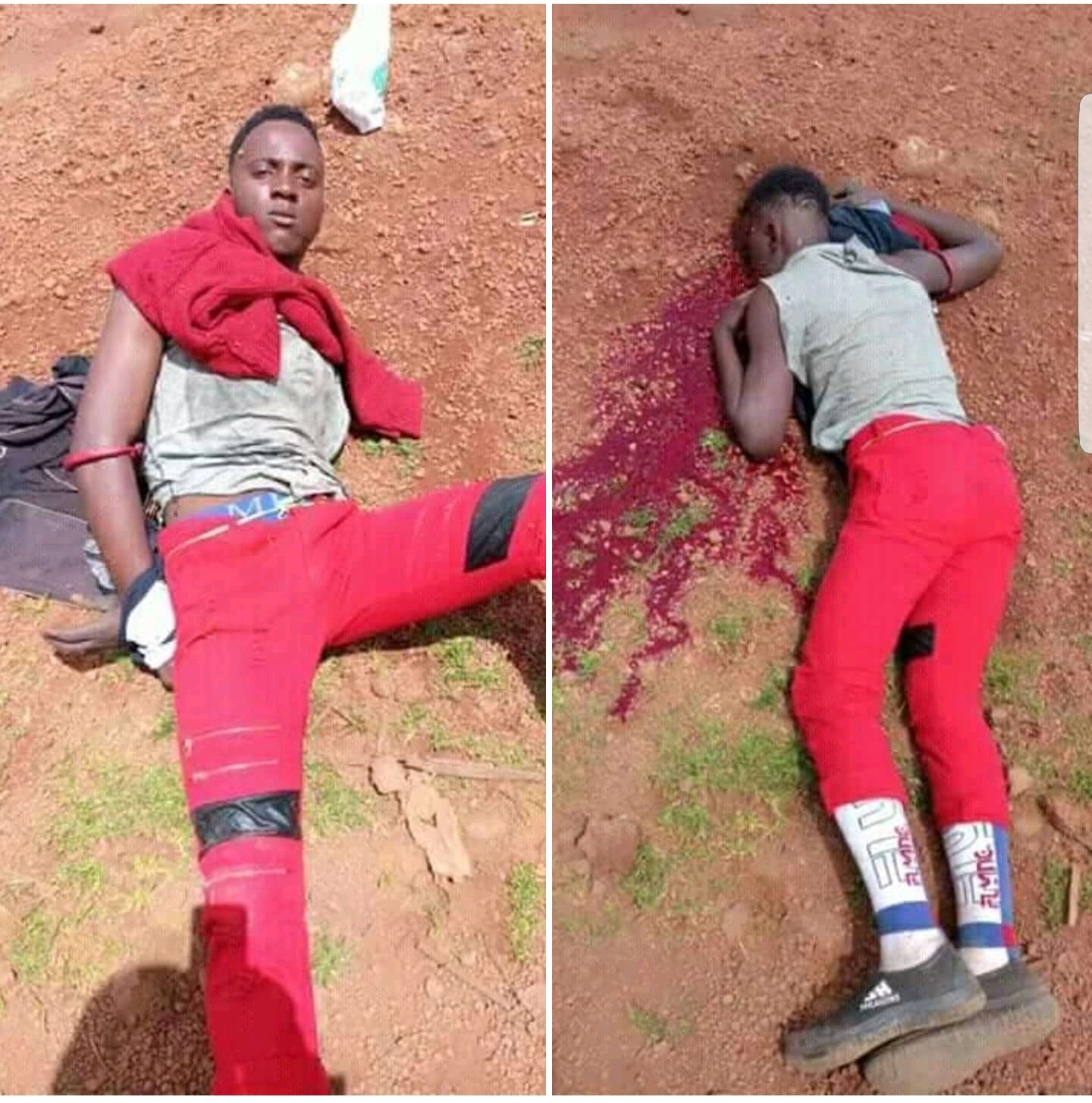 One of the victims in Kitiwum
Witnesses say Soldiers opened fire on them as they were on their way to Kifem, to assist in the burial of one of their friend who was also shot days back.
Three of the victims, CNA gathered, are from Kitiwum.