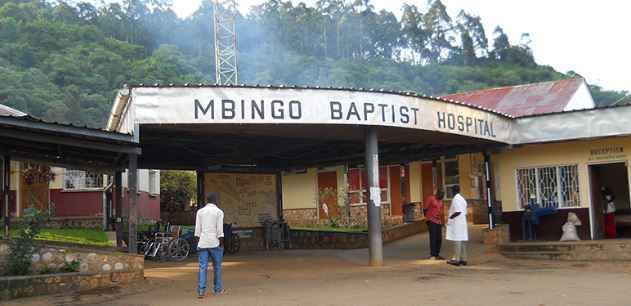 BELO,Cameroon-Thursday May 10, 2018-9:48 PM Local Time(Cameroon News Agency) A security guard at the Mbingo Hospital of the Cameroon Baptist Convention, CBC, in Belo subdivision, Boyo Division, North West Region of Cameroon, is currently receiving treatment after Security Forces punched him on the face for delaying  to take them to wards where Ambazonia fighters were allegedly being treated,a source has told CNA.
Our source who spoke based on anonymity said the Soldiers arrived the hospital looking furious, they asked the guard on duty to take them to the emergency ward where they suspect Ambazonia fighters were being treated.
The guard is reported to have told them that there are many wards in the hospital including emergency unit, men's and women's wards, operation ward etc.
The forces saw this as an attempt to prevent them from entering the ward, they used the back of the gun and hit the guard on his face.He went unconscious and only regained his senses later.
Meanwhile, the noise alerted the Chief Medical Officer who took the men in uniform to his office and after discussing with them, they were taken round the wards but they saw no Ambazonia fighter and left, leaving the poor guard to lick his wounds.