Front page
Society
Bamenda Residents Burn Overflowing Refuse As HYSACAM Takes A Second Break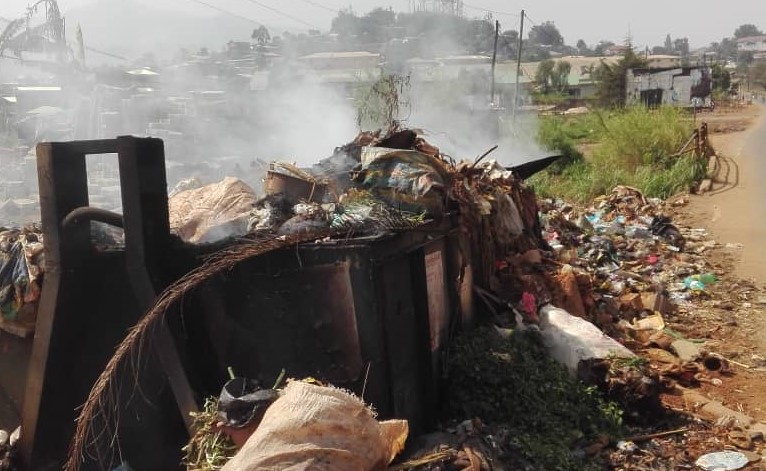 The garbage collection company, HYSACAM has once again suspended their activities in Bamenda town after their truck was set on fire for the second time by suspected Ambazonian fighters at the Mulang neighborhood on 18 January 2020.
As garbages continue to pile up and overflow trash cans by the roadsides, residents have resulted in the unhealthy habits of burning the refuse.
 No statement has been made by the HYSACAM management concerning when they shall resume work. HYSACAM has had two of its trucks set ablaze by the fighters within a period of about 8 months.