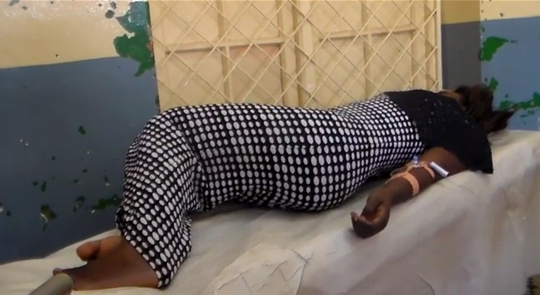 By MEFO TAKAMBOU
Bamenda, Cameroon-Tuesday November 28, 2017-2:30 PM Local Time(Cameroon News Agency)A gang of bandits have stormed the Mbatu Cooperation Credit Union in Food Market in Bamenda, North West region, leaving at least three persons seriously injured CNA has gathered.
It was few minutes after midday Tuesday November 28, 2017 that the gang of unidentified bandits invaded the Micro Finance house and took workers hostage.
A witness recounts that the operation lasted for few minutes before security forces could arrive the scene.
Management of Mbatu Cooperative Credit Union refused to comment on matter amidst unconfirmed reports that the thieves made away with huge sums of money.
At the Regional hospital in Bamenda where the victims were rushed to, CNA was told that 2 of the injured victims are workers of the company including one customer.
The customer disclosed that he was hit in the head by the bandits.
The incident occurred less than one week after similar attack at the Hope For All Cooperative credit union in Ntarikon during which the men of the underworld burgled closed to FCFA 2 million.
Investigations have been opened.