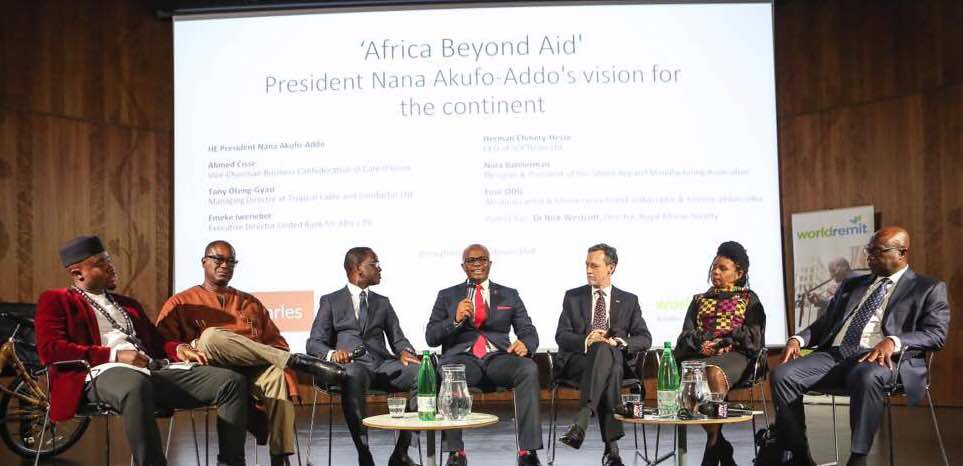 The United Bank for Africa (UBA)Plc participated in the events to commemorate "Ghana at 60", the 60th Independence Anniversary of the Republic of Ghana, organized by the Royal African Society, that recently took place, at the Victorian and Albert Museum, on Tuesday, in London, UK.
With the theme "Africa Beyond Aid", the event's keynote address was delivered by President Akufo-Addo who enjoined Africans to build economies that are not dependent on charity and handouts
United Bank for Africa was represented by Emeke E. Iweriebor, a Group Executive Director, who was also a panellist at the Lecture, and Abiola Bawuah, CEO, UBA Ghana.
In his remarks, Iweriebor stated that countries in emergent Africa, must be decidedly strong and confident, and not permanent recipients of aid, grants, and donations, adding that no country has moved from underdevelopment to development, and from lack to abundance on the basis of aid, grants, and donations.
He added that UBA supports an "Africa Beyond Aid" by actively investing and participating in economic development, financing industrialization, SMEs, and infrastructure, facilitating intra – African trade, and supporting entrepreneurship and initiatives that also utilizes and harnesses resources and competencies in UBA's presence countries in Africa.