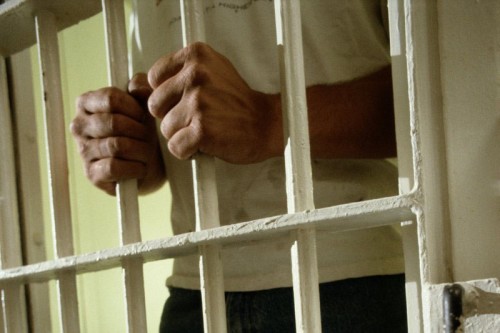 Bafoussam,Cameroon-Tuesday September 19, 2017-12:30 PM Local Time (Cameroon News Agency) A prisoner, Nana Patrick in his late 20s has been shot dead after he made failed attempt to escape from the Bafoussam Central Prison.
Nana was shot by warders on duty early Tuesday September 19 as he took advantage of disorder in the cells to run away.
There was a row among prisoners who were denouncing poor treatments by prison authorities and am alleged rape of a female detainee.
The body of Nana Patrick who was caught stealing a Motor Bike one month back was seized by the prisoners who paraded the prison increasing tension.
They only handed the corpse to fire fighters after negotiation with the Governor of the West region Awah Fonka Augustine who came with a huge delegation comprising different security corp.
Calm has return to the prison and the body of Nana Patrick deposited in a mortuary.