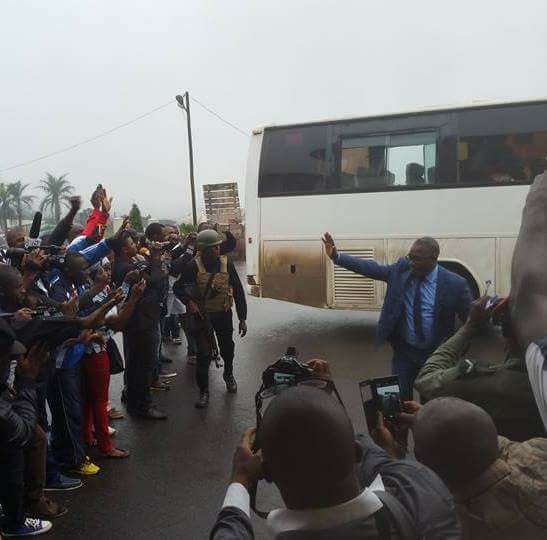 By A . T
Buea, Cameroon-Tuesday September 19, 2017-21:20 PM Local Time (Cameroon News Agency) Today, Tuesday, September 19, 2017, Barrister Nkongho Felix Agbor Balla visited the Central Prison in Buea where he met with the "Regisseur" (Prison Administrator) after which he held a two-hour meeting with all 20 persons detained in connection with the ongoing developments in the country.
During this meeting, Barrister Agbor Nkongho listened to their concerns, gave them words of advice and encouraged them to remain strong in spirit. He assured them of his unfading support till they are all released.
Barrister Balla left the Prison to the Buea Military Court where he was received by the Commissioner of Government (State Prosecutor) and the President of the Military Court.
The detention conditions of all detainees were discussed with both officials.
Barrister Balla gave them reasons why an unconditional release of all those released will be upholding justice.
After visiting these detainees and sharing in their pain, Barrister Balla said they was need for collective efforts towards the release of all detainees.
Barrister Agbor Balla says: