Front page
Society
Award Winning Belinda Babila Foundation Visits IDPs In Douala, Refugees In Nigeria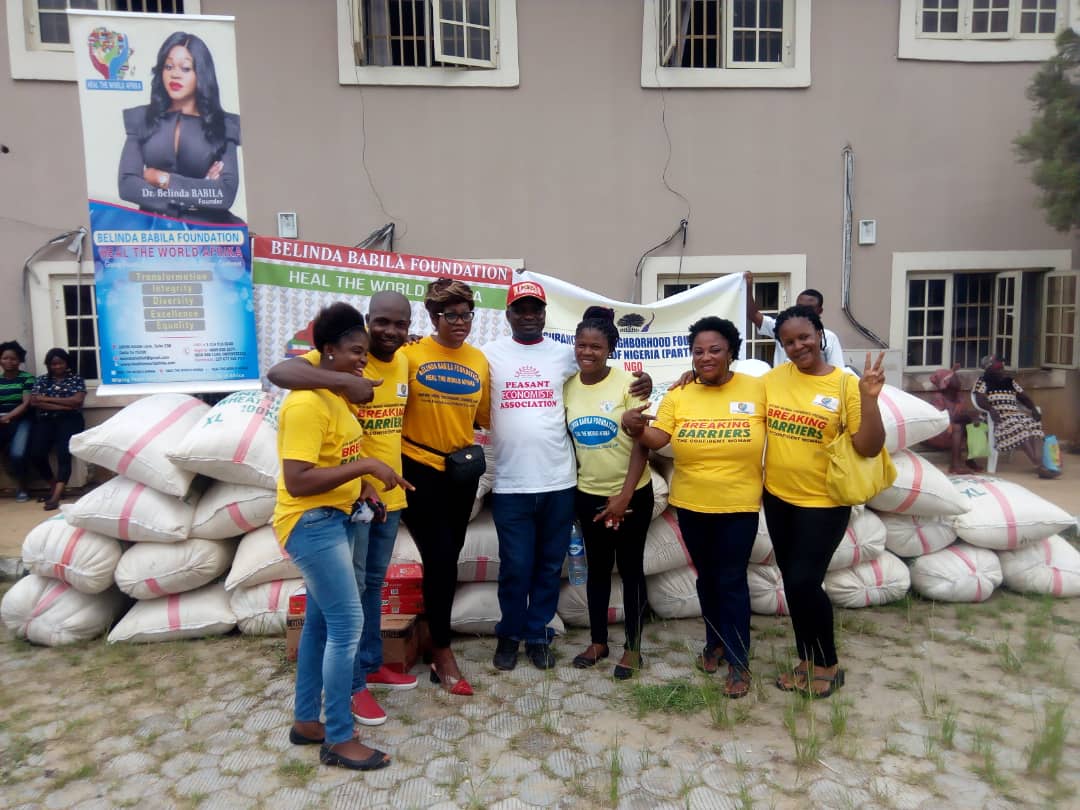 Members of an International Non Governmental Organization, Belinda Babila Foundation, BBF, led by it's founder, Dr Belinda Babila, have ended weeks of intensive training, donation and counselling with Internally Displaced Persons In Cameroon and Refugees in Nigeria. Throughout their visits, BBF's CEO brought to the displaced, messages of comfort, hope and conviviality. CNA News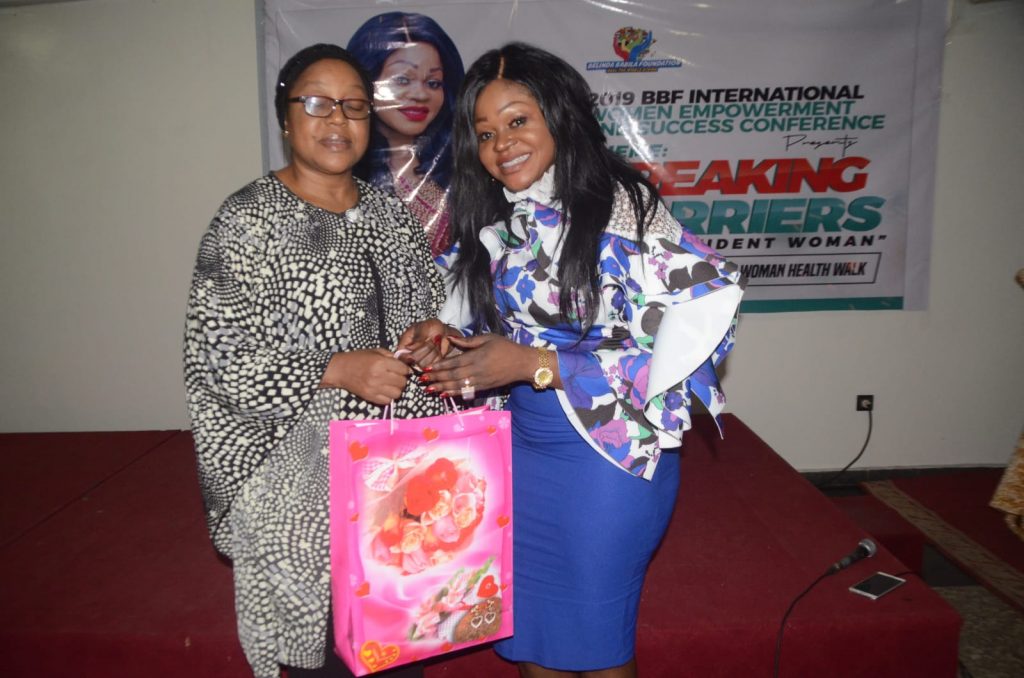 Day one of BBF activities in Cameroon's economic capital consisted of empowering women through the Women Empowerment and Success Conference on the theme, "Breaking Barriers"
An IDP being attended to during the BBF Douala health campaign
Meeting on March 2-3, 2019, in Douala, Littoral region, the BBF accompanied by South West regional delegate for Women empowerment, Madam Judith Morfa, thrilled the women with outstanding and impactful activates such as: Fashion parade, Cloth design, Pot making, Vaseline production and presentation of awards to some meritorious women.
Fashion Parade and exhibition of Clothes
On March 3, 2019, the BBF conference entered day 2 with thousands of women taking part in health walk around Bonansama. The day was characterized by other sporting activities such bicycle competition and needed with award of prices featuring Maggi, BBF among others.
A section of IDP children in Douala

Some smiling participants at the Douala event
Women also took part in an ecumenical service at the Prince de Galles where they shared their testimonies, offered thanksgiving, praises, prayers and the word.
March 11- Operation Give Back To IDPs From SW And NW Living in Douala And Mambanda
Some 500 Internally Displaced Persons living in these areas converged on Bafut Manjong Hall in Douala to receive from the hands of BBF CEO and team, food items and other necessities such as 100 bags of rice, salts, Savon, oil.
L_R- actress, Syndy Emade- CEO BBF, Dr Belinda Babila

CEO BBF, Dr Belinda Babila , granting an interview with the Press in Douala after a two day meeting with IDPs
BBF Comforts Cameroonian Refugees in Nigeria
Following the ground breaking and successful holding of a two-day meeting in Douala with IDPs on March 2-3, 2019, members of the Belinda Babila Foundation, BBF, embarked on a perilous journey to Nigeria's Akwa Ibom State at the Uyo Local Government Area where they arrived on March 5, 2019.
Bags of Rice and other commodities arrive Akwa Ibom State In Nigeria for Cameroonian refugees.
They met with over 1000 refugees present in Akwa Ibom State spread across Uruan, Itu, Ibesiko, Aka Etinant, Isit Eket, Oron. They all converged on Uyo centre to collect items such as bags of Rice, Garri, Beans, Salt, Tin Tomatoes, Maggi among others.
During her tour, Dr Belinda Babila discovered that the Refugees running short of Mattresses, drinkable water, access to good health care, toilet facilities, clothes, toiletries, sanitary.
The multiple award winner said, "These people are constantly in need of our support, we have to make sure that we put our hands together and give them the support they need from us. I feel bad when I see such deplorable conditions of our people. But I have hope that with you, they can smile again tomorrow."
The Belinda Babila Foundation recently launched operation 1000 Bags of rice, an initiative aimed at collecting 1000 bags of rice with the help of donors, to feed thousands that have been abandoned in bushes and several others who have fled to other regions in Cameroon as a result of the conflict between Separatist fighters and the Government.
About The Belinda Babila Foundation-BBF
The Belinda Babila Foundation-BBF, created in 2017, is an International Non Governmental Organization present in African countries and the US, which works around the globe to save lives, defeat poverty and achieve social justice especially in African communities.
The Mission Vision of the BBF is to enhance the quality of life and aiming at putting smiles on people's faces. The BBF has done some humanitarian gestures in Cameroon and Nigeria with IDPs in Cameroon, refugees in Nigeria and some Orphanages within three months.
The BBF has carried out close to 20 outreaches so far including:
women empowerment health campaign in Douala in January 2018, disabled, parent-less and less privilege child campaign in two places, No to social Media bullying campaign, feed the homeless campaign, put smile on Cameroonian refugees in Ogoja Nigeria, Mamfe widows sustenance empowerment campaign, visits to orphanages sin Douala and Bamenda among others.


Contact Info: and Support
Website: www.healtheworkafrika.com
Facebook Page: Heal the world AfriKa
Instagram,Twitter,Youtube; Heal The World Afrika
To support Our humanitarian works contact the BBF on
Cashapp :$bbfoundation 2142967209
MTN Mobile Money Cameroon: 653 47 95 16
Make Checks Payable to : Belinda Babila Foundation
Zelle: 214-916-8240
PayPal: Belindababilaf@gmail.com
Nigeria Account: Belinda Babila foundation
Zenith Bank plc- 1015868081
Hotline: 0112349023838634 and +1 214 296 7209