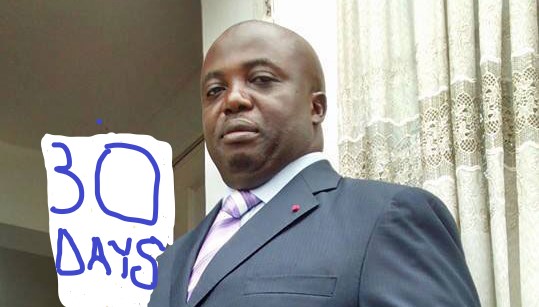 The Mayor of Buea Rural Council, Patrick Ekema Esunge has promised to close for 30 days, shops in the municipality, if owners decide to respect a 9 days shutdown from whom he described as "unknown individuals". In a release, Mr Ekema said the businessmen had taken an engagement last year to desist from respecting ghost town.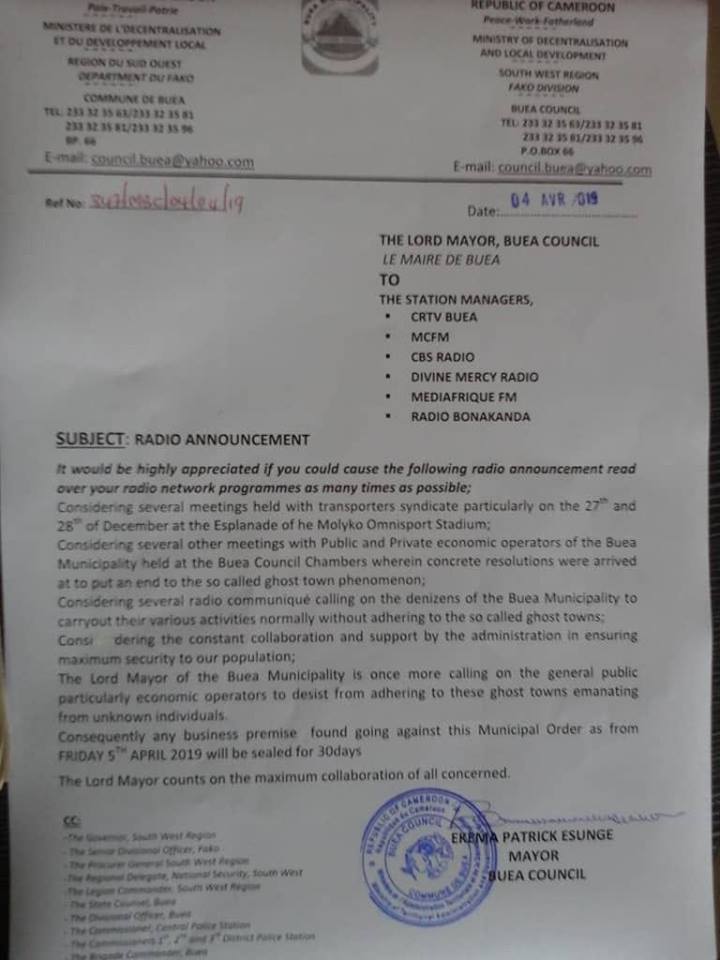 His outing is as a result of a 9 days shutdown backed by Ambazonia separatists, Interim Government. The shutdown which is meant to paralyze activities of the 2019 edition of the Limbe Festival of Arts and Culture, dubbed, FESTAC .
However life seems to be going on as before in the OPEC City whereas, Buea observed the shutdown on day one this Thursday .
Part of the release read, " Any business premise found going against this Municipal Order as from Friday April 5th, 2019, will be sealed for 30 days."
The Separatist fighters in Fako have also held that anyone who opens on such days will be "digging his grave" because of actions that could take place with soldiers. Early Thursday April 4, one soldier was killed in an attack in the town's Mile 16.