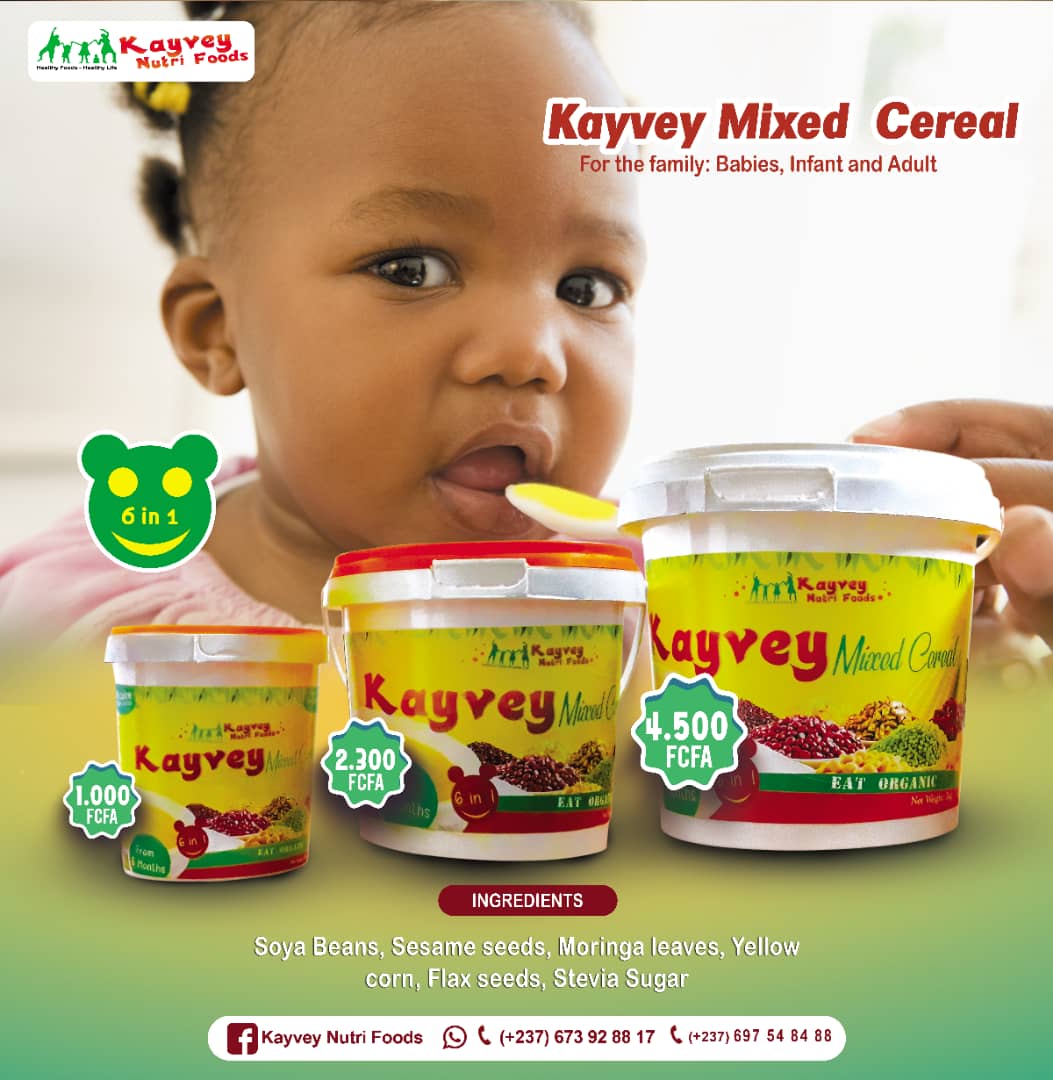 Kayvey Mixed Cereals is the latest brand of the Kayvey Nutri Foods, a Douala based company processing food especially for children. Kayvey Mixed Cereals is recommended by pediatricians,nutritionists,dietitians. The mixture is World Food Program's standard.

This food is strong in iron and rich for your children of all ages.
Kayvey Mixed Cereals Displayed In a Supermarket
Kayvey Mixed Cereals is available in all Santa Lucia supermarkets in Douala, Spar, Saker Bonaberie. We also send to all regions in Cameroon on command.
Sales are also active on e-market sites such as Jumia and Eco-Market
Apart from being a recommended food for children, it is also good for the entire family, especially on the breakfast table.
For More Information and commands, contact our numbers on the flyers