Constituent Associations of Artists in Cameroon have staged a protest in front of the national broadcaster, CRTV, demanding the complete payment of their rights at SONACAM, or face the consequences.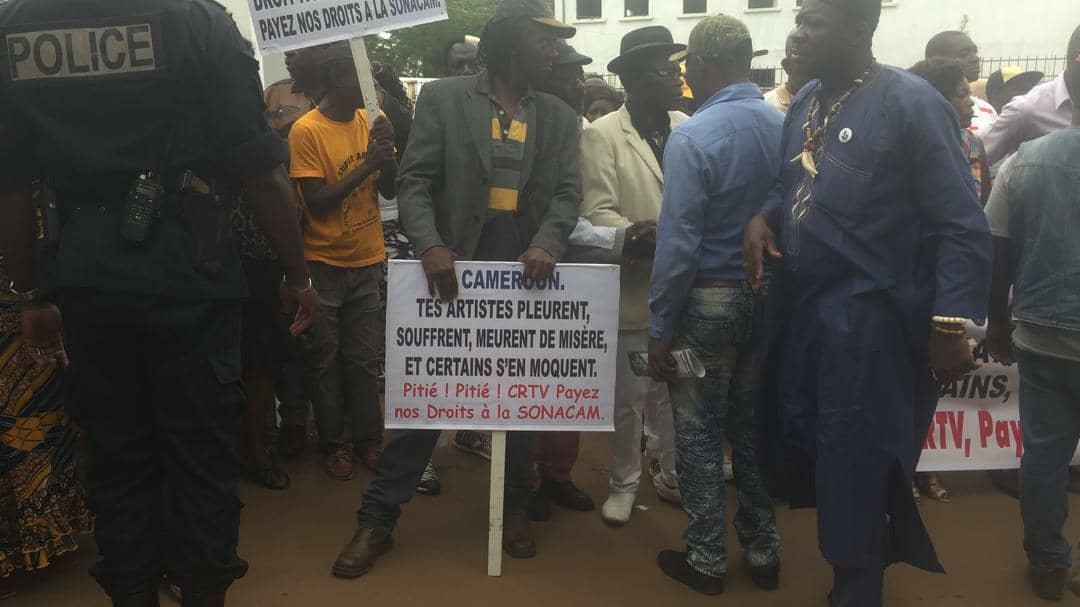 They brandished placards urging Charles Ndongo and team to respect the artists by paying what is due them to the right quarters.
According to the artists, members of SONACAM, no other body is mandated to collect their rights except the above mentioned company.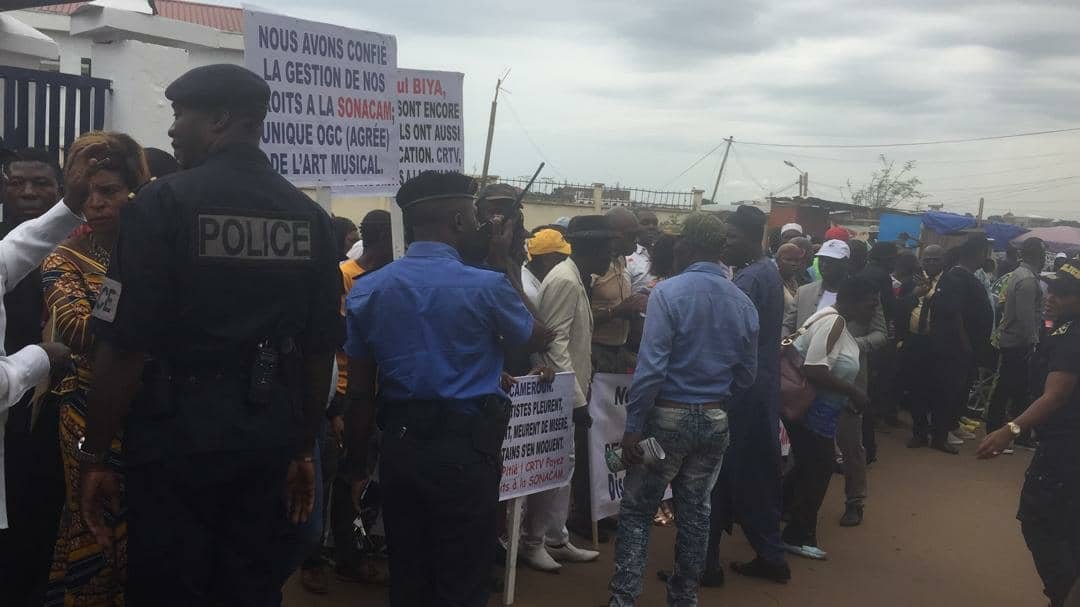 Author's rights in Cameroon has been a tug of war between the government, different associations and prominent leaders.
Camerooian artists have remained devided on which company is supposed to collect their rights and who is supposed to lead them.
This has brought in tension and animosity between them.