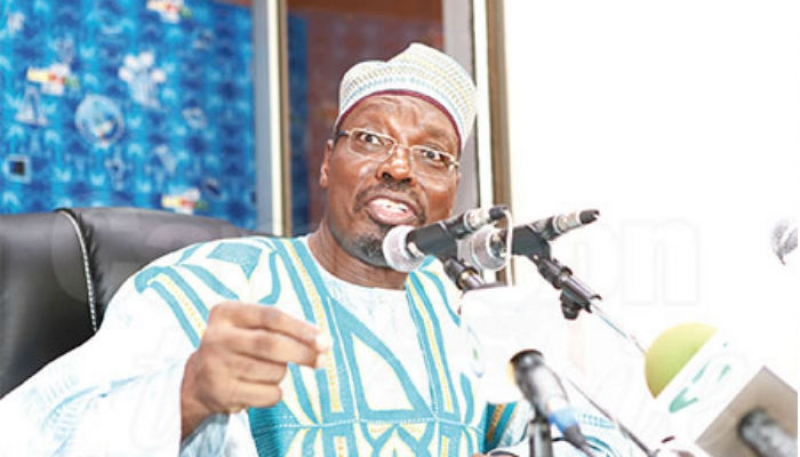 Yaoundé, Cameroon-Monday February 5, 2018-11: 30 PM Local Time (Cameroon News Agency) Cameroons Communication Minister, Issa Tchiroma Bakary has maintained that leaders of the Federal Republic of Ambazonia kidnapped last January 5, 2018 in Abuja, Nigeria are still alive and waxing strong. The government spokesman was speaking to Voice of America, VOA, Monday February 5, the deadline given to the government to show proof the leaders were still alive or face the consequences. 
Asked whether the government is actually playing on the intelligence of the Pro-independent group, Mr Tchiroma said, "I want to confirm that all of them are alive and are doing very well. Cameroon and Nigeria are two law abiding Nations. All that happened in Nigeria had taken place within the law. Right now, the 47 who have been arrested are into the hands of Police Judiciary in full compliance of the law…I don't have to answer your question why this and why that…now all of them are under investigations and I confirm all of them are alive, doing very well".
The government spokesman said the country will not bow to threats and blackmail and insisted that when the time comes the detained will have access to their Lawyers.
On his part, Secretary of State for  Communication of the  Pro-independence movement, Chris Anu, maintained that the government will see fire and brimstone when the deadline elapses without the leaders being presented to the public in video or have access to their Lawyers, he told VOA, " We are hoping that the government of Paul Biya will not drag us down the path of which we are going to go as from Tuesday…we have not set an eye nor phone call from any of the detained persons…until we have evidence of video footage showing them at the airport, showing them in Yaoundé…If we do not see, La Republic du Cameroun should prepare to hear from us."
It is not clear what will happen after Monday but signs already started emerging last week on February 1, 2018 with sporadic attacks by separatist groups on gendarmes in the two English speaking regions of Cameroon.
Ghost town observed Monday is said to have been the most successful.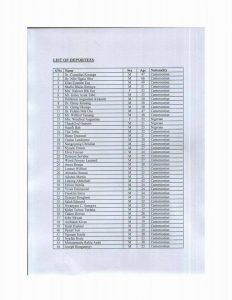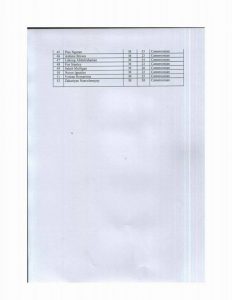 A list of Persons including Leaders of Ambazonia Kidnapped in Nigeria, this list has been circulating on Social Media purportedly from Defense State Secretariat, SED
 If everyone who reads our reporting, who likes it, helps fund it, our future would be much more secure. For as little as £1, you can support Cameroon News Agency on mobile money or call the number for details +237 679 700 696 – and it only takes a minute. Thank you.