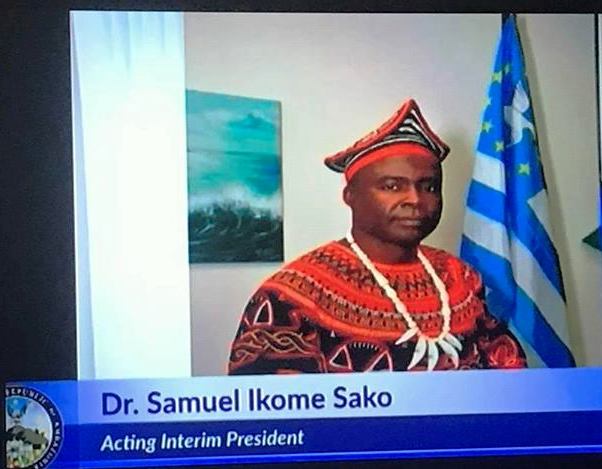 Abuja, Nigeria-Sunday February 4, 2018-10:40 PM Local Time(Cameroon News Agency) The 'Federal Republic of Ambazonia', now has a new Acting Interim President, Dr Samuel Ikome Sako, the Communication Secretary, Chris Anu has announced.
The announcement which has been circulated on social media comes exactly one month since the abduction of the entire cabinet of the group fighting for the restoration of the State of former West Cameroon, called today Ambazonia.
The Acting President will be assisted by Milton as Vice.
Field Of Study(Theological Studies)
He is a Christian Counselor, Ordained Minister, CEO, Author, Conference Speaker, Christian political Advocate and a Humanitarian Volunteer.
It is believed he will pilot the activities of the Interim government till the release of Sissiku Ayuktabe and others.
The whereabouts of the the Interim Government, 12 in number is not known despite the fact that Government has announced their presence in Yaounde, Pro-Independence leaders have asked to see a video footage of them before they believe.