Front page
Politics
Trending
Ahead of Senatorial Elections: Paul Biya Puts In Place Constitutional Council, CPDM Majority To Vote Senators On March 25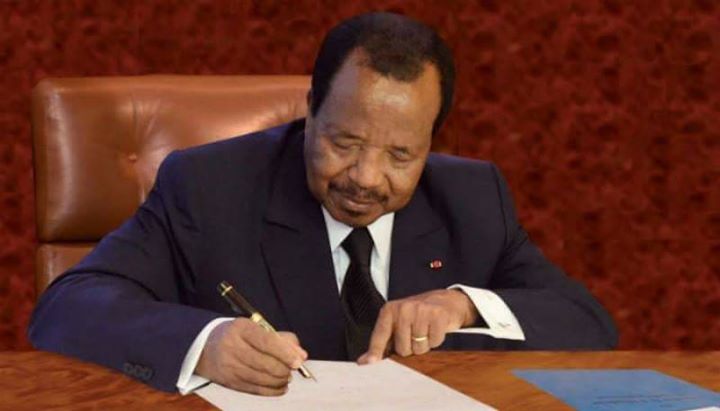 Yaoundé, Cameroon-February 7, 2018- 10:30 PM Local Time (Cameroon news Agency) The Head of State Paul Biya has appointed members of the Constitutional Council, 22 years after the creation of the body in 1996, with Atangana Clement as pioneer President. President Biya also slated the March 25 as date for the Senatorial Elections, the second time in the history of Cameroon.
The President of the Constitutional Council, Atangana Clement has served as President of Administrative Bench at Cameroons Supreme Court. Other members appointed include: Emmanuel Bonde, Joseph Marie Bipoum Woum, Jean-Baptiste Baskouda, Charles Etienne Lekene Donfack, Jean Foumane Akam, Ahmadou Tidjani, Arrey Florence Rita, Emile Essombè, Ba Oumarou Sanda and Paul Nchoji Nkwi.
By convening the electoral college ahead of the Senatorial elections on March 25 before the Parliamentary and Municipal elections, the President has just paved way for another Majority in the Upper House  of Parliament with the ruling CPDM party, going by the majority of electorates, Mayors and Councilors  who form the electoral college.
In the heart of the Anglophone crisis, another Francophone has just been added to the already existing top jobs Francophones have in Cameroon. From President of the Republic to Senate President, National Assembly President, Supreme Court President and now Constitutional Council President.