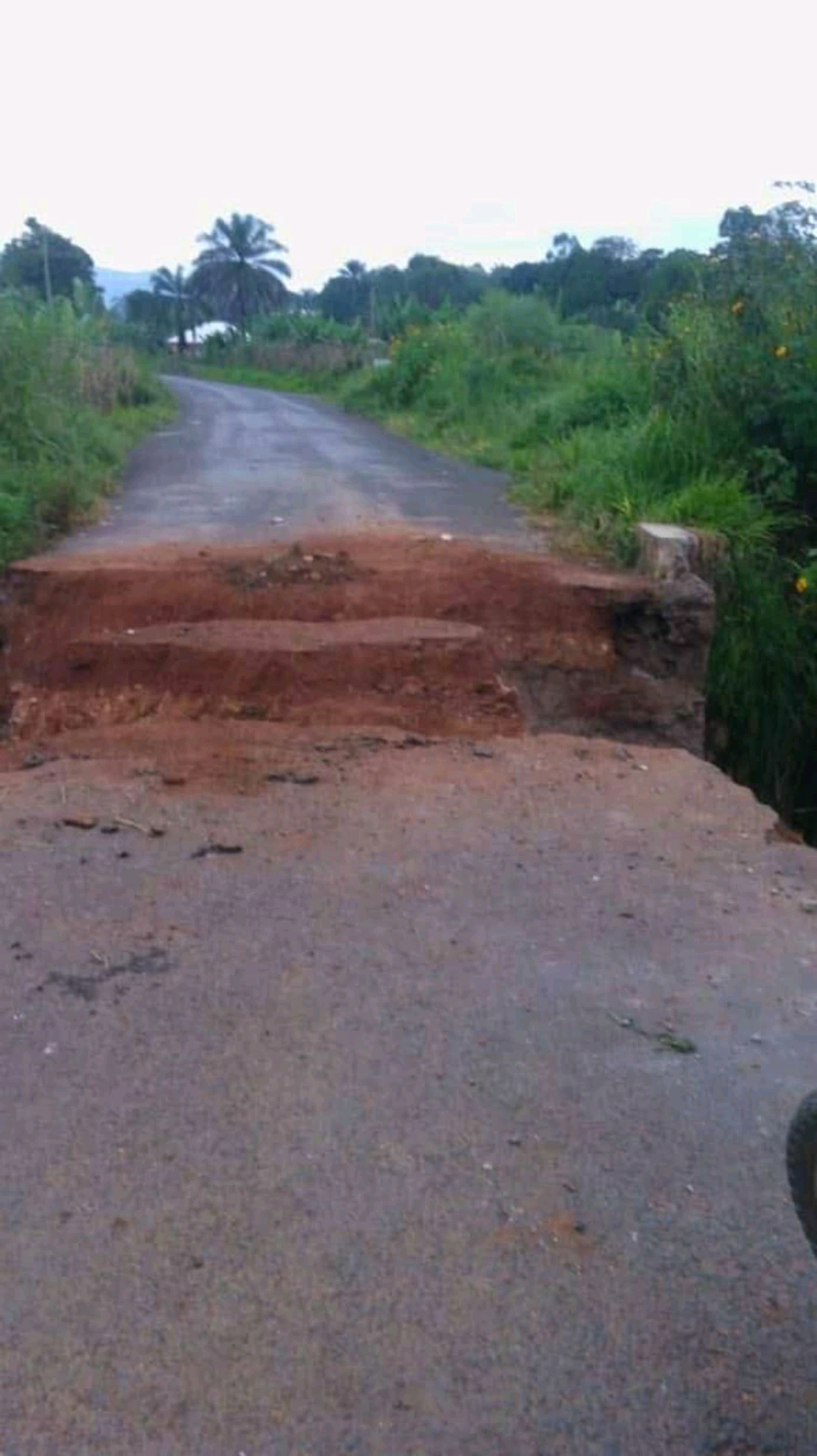 BAMENDA,North West Region-Saturday September 22, 2018-9:40 AM Local Time (Cameroon News Agency) The Bridge linking Bamali and other towns has been destroyed allegedly by Ambazonia fighters, in an attempt to prevent movement in and out of the area especially during this electoral period.
Other roads have been blocked; the Bangolan-West region link has been cut-off while in Ndu Subdivision access to several villages has been made impassable.
All roads out of Ndu to villages have been blocked with trees , from Ndu to Njilah, Njipnkang, Mbongong among others.
In total:
*Bangolan-Road linking Bangolan a border village to the West Region has been cut off.
*Bamali- The stretch of road linking Ndop Central and Bamenda through has been cut off, Bridge completely destroyed.
*Wum- Ambazonia fighters have cut the road linking Bamenda and Wum. Military from Wum can't return to Bamenda.
*Bafut- Ambazonia fighters have also cut off the road linking Bafut and Bamenda , making it difficult for Military trucks to exit the town. There have been serious gunshots there.