Society
Anglophone Leaders, Others May Be Granted Amnesty on June 7 by Higher Judicial Council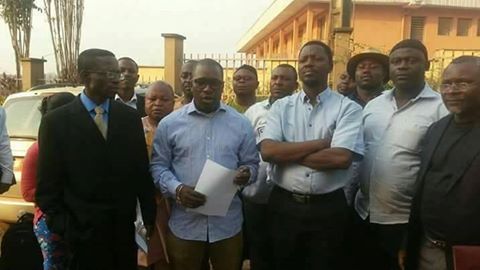 Yaoundé,Cameroon
The case pitting the State against some Anglophone Leaders and others arrested during the climax of Anglophone crisis has been adjourned to June 7,2017 same day the Higher National Judicial Council meets in Yaoundé.
Sitting for the second time at the military tribunal since the court decided to apply "Joinder of Proceedings", Judges at the Military court deliberated on the provisional freedom of Barrister Agbor Balla and Dr Fontem Neba as requested by defense counsel and did not argue on the provisional liberation under judicial supervision.
According to Barrister Claude ASSIRA the court should also consider the freedom of all those arrested and tried at same time with the leaders.
But Judges adjourned the case on June 7, same day members of the Higher Judicial Council shall meet in Yaoundé chaired by Head of State.
There are possibilities especially with recent numerous calls for release of leaders, that the Judicial Council could grant amnesty to all those arrested. Defense Counsel is not  letting any possible chance of release pass-by but maintain that if there should be any release it should include all those arrested during the crisis .