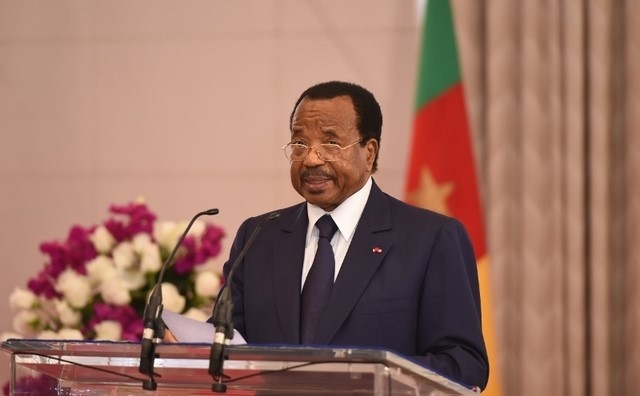 By NFOR Hanson NCHANJI
Yaoundé, Cameroon-Tuesday December 19, 2017-6:40 PM Local Time (Cameroon News Agency) The President of the Republic of Cameroon, Paul Biya, has reiterated his determination to eliminate armed 'secessionists' in the two English speaking regions of Cameroon.
He made the pronouncement Tuesday at the Unity Palace while offering a toss to the visiting CommonHealth, Secretary General Patricia Scotland.
Mr Biya said, "At the time when Cameroon is engaged in a fight against Boko Haram, some group of persons in the two regions under secessionist movement have decided to attack the State. As guarantor of the Constitution and in the name of National Unity, I will make sure order returns and punish culprits."
Paul Biya told Rt. Hon Patricia Scotland that the government among others has created the Commission of Bilingualism and Multiculturalism to solve issues raised Anglophones. The President said to him, the Commission will solve every issue Cameroonians have been worried about in terms of living together and respect of cultures.
President Biya's speech comes one day after serious fighting in Kembong village in Manyu, South West region which saw the killing of four Gendarmes and seizure of important stocks of arms.
Patricia Scotland ironically will not be visiting the two regions during her five day stay. She will from Wednesday visit the Ministry of External Relations, meet President of the Senate, National Assembly and other Diplomatic Corps.
If everyone who reads our reporting, who likes it, helps fund it, our future would be much more secure. For as little as £1, you can support Cameroon News Agency on mobile money or call the number for details +237 679 700 696 – and it only takes a minute. Thank you.
Related Story