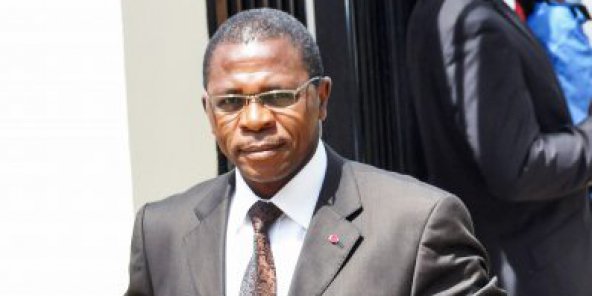 BY NFOR Hanson NCHANJI
Yaounde,Cameroon – Friday March 9, 2018- 3: 49 PM Local Time (Cameroon News Agency) The new Minister of Territorial , Paul Atanga Nji, has banned the circulation of Motor Bikes for a period of 7-10 days renewable in Kumba I, Kumba II and Kumba III, the entire Ndian division, Konye division and Muyuka subdivisions all in the South West regions.
The move comes barely days after North West governor banned the circulation of Bikes in Batibo, Widikum and Balikumbat subdivisions, advancing insecurity and confirming at same time that pro-independence fighters of Southern Cameroon have been making use of Motor Bikes to carryout their activities.
According to Paul Atanga Nji, the measures will only be reviewed after evaluation by the respective Governors of the regions. He noted in his release that most Bikers have not regulated their status with no registration numbers and number plates giving room for highway robbers and Ambazonia fighters to infiltrate the sector to cause havoc.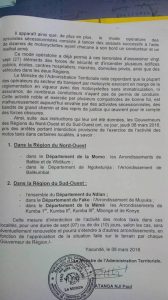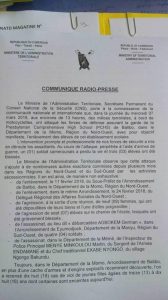 The decision signed on March 8, 2018 also elaborates on the casualties suffered by the State so far in the fight between Cameroons Defense forces and Ambazonia fighters. The Minister said 27 men in uniform have died as a result while 18 rape cases were identified in Batibo, North West region, houses, Schools and State institutions destroyed.
The Minister did not however react on the continuous Military crackdown on villages after attacks, where houses of locals are burnt( in some cases some are burnt alive) This has caused several persons to flee from their homes and take refuge in bushes due to military brutality.
Activists have greatly condemned these military excesses and called on the government to bring them to order.