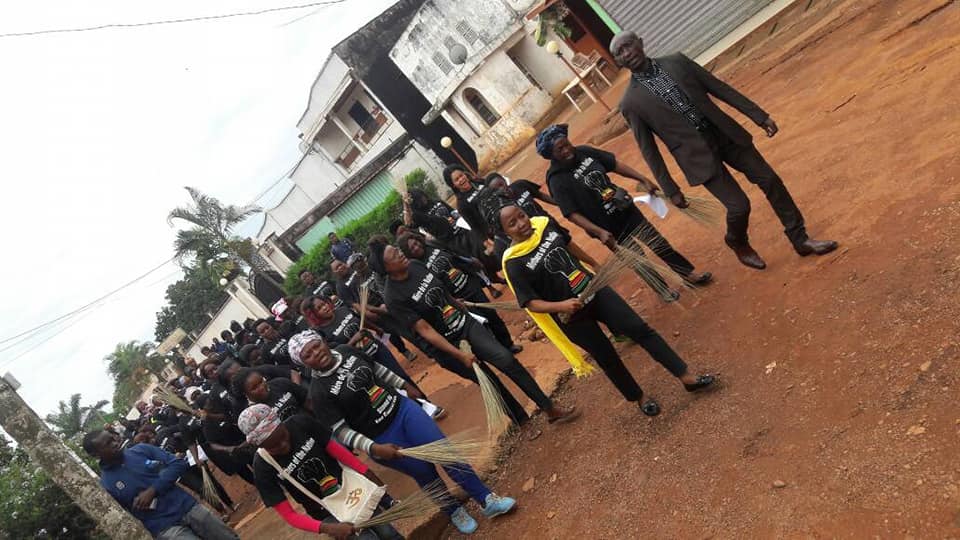 By NFOR Hanson NCHANJI
Yaounde, Cameroon-Friday March 9, 2018- 12:00 Noon Local Time ( Cameroon News Agency) The National Coordinator of Cameroon People Party, CPP, Edith Kahbang Walla, also known as Kah Walla has led a group of Women in Yaounde the Nation's political capital, denouncing continuous killings in Anglophone Cameroon and calling on authorities to take action and be responsible.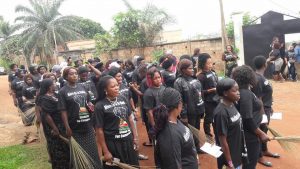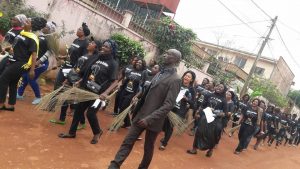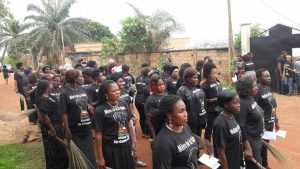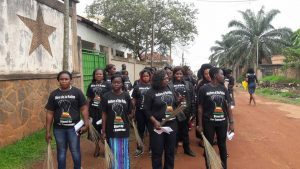 Kah Walla leading over 30 Women in Yaounde
Her outing comes barely days after rumor spread like wild fire in the dry season, that she had been replaced at the helm of the opposition party.
According to a letter sent to new MINAT boss, Paul Atanga Nji on March 5, 2018, Kah Walla was replaced by a certain Jean Roger Gerald Ndebi as national Coordinator of the party.
Speaking to CNA, Kah Wallah said the above mentioned person was sacked last year as Vice President of the Party.
She further says only a Convention can replace her and to the best of her knowledge no Convention has met in recent time to talk about her replacement.
Asked why now, Kah Wallah said it could be a deal between the new MINAT boss and the said person given that the letter is dated March 5.
Her Appearance in Yaounde Friday is an indication, she is still in command.