Front page
Politics
Akere Muna, Presidential Candidate Thinks A Coalition Will Kick Paul Biya Out Of Etoudi.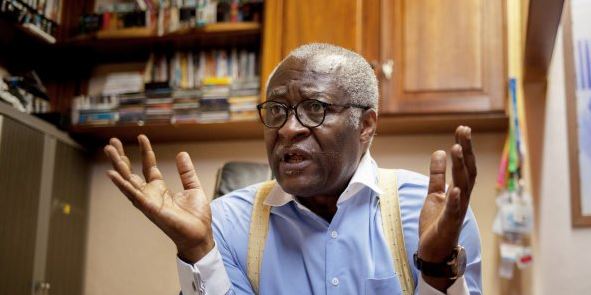 DOUALA,Cameroon-Wednesday  August 8, 2018- 3:10 PM Local Time(Cameroon News Agency) He made the call shortly after Cameroon's Election management body announce that only 9 out of 29 candidatures have been retained  for the October 7 Presidential elections. His wish is that all opposition come together and beat incumbent Paul Biya.
Akere's Statement
"Before, I had declared my intention to be a candidate. Now, I am one. My mission now is twofold. The first one is to tell the Cameroonian people that the change they seek is within their reach.
The second is to tell the other candidates that we must sit down and find a common denominator. The future of this country is more important than any one of us, or all of us put together. I remain confident that we will be able to put the Cameroonian People first.
This outgoing government has always put the people last. It has been a government by the government, of the government and for the government. They are so blinded that they fail to gauge the high level of misery and suffering of the Cameroonian citizen. Their awakening will be catastrophic"